Could Hong Kong's strict (and arguably unfair) quarantine requirement result in Cathay Pacific being banned from flying to the US? A new filing from the U.S. Department of Transportation (DOT) suggests that this could be the case.
Hong Kong crew quarantine request
In February, Hong Kong introduced a strict new quarantine requirement for flight crews. This means that pilots and flight attendants returning to Hong Kong will be subjected to a 14-day quarantine in a hotel and seven days of medical surveillance.
Hong Kong has had a strict quarantine requirement for around a year, but flight crews have been excluded from it in the past. However, with some coronavirus cases linked to airline crews, Hong Kong has added these new requirements that have led airlines to completely overhaul their crew flights.
There are some interesting carve-outs, however. This quarantine requirement does not apply to crews handling only direct check-in, nor to crews handling flights to mainland China, Taiwan, or Anchorage. The Anchorage exception may seem random, but conveniently, Cathay Pacific has a large freight hub there.
Cathay Pacific Cargo has an important hub in Anchorage
FedEx is not happy with Hong Kong
FedEx implicated the US DOT in this situation. The cargo airline has historically had 180 pilots in Hong Kong who were vital to maintaining the airline's Intra-Asia network. However, the quarantine requirement has made it impossible for the airline to maintain its crew base in Hong Kong.
FedEx moved its Hong Kong-based crews to San Francisco to "maintain the profitability of critical operations on its Intra-Asia network." However, it should be noted that this agreement causes the airline "significant operating costs and personal burdens" for pilots.
FedEx is unhappy because Hong Kong unilaterally made an exception for Anchorage, benefiting Cathay Pacific. FedEx has sought to work with Hong Kong to create an exemption for intra-Asian service points, arguing that "FedEx applies health and safety controls to its intra-Asian operations similar to those required by Anchorage."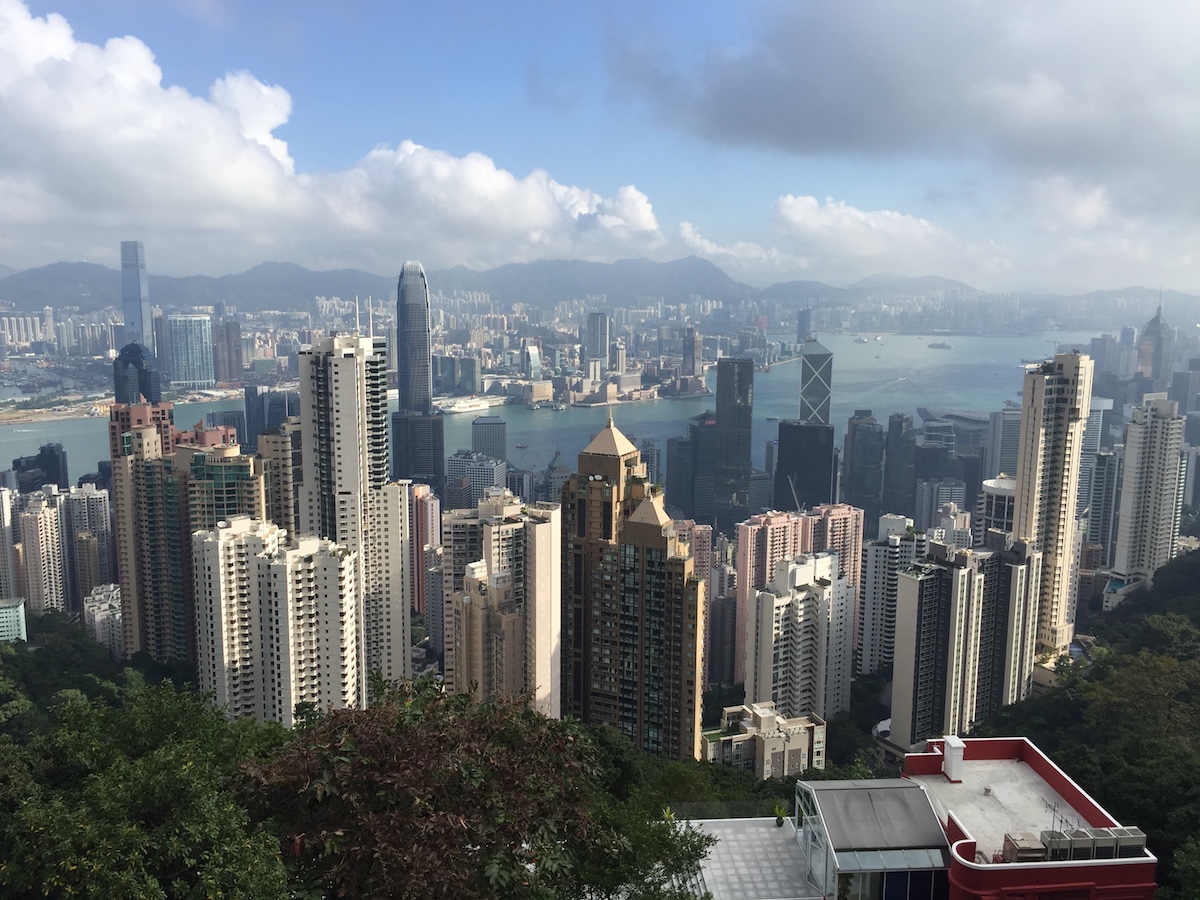 FedEx has relocated its Hong Kong pilots to San Francisco
Cathay Pacific could be banned from the United States
The situation is fun here. The US DOT has indirectly threatened to ban Cathay Pacific. Here's what it takes:
The bilateral agreement between the USA and Hong Kong provides that "the designated airlines of each contracting party have fair and equal opportunities to compete with the designated airlines of the other contracting party".
It is argued that Hong Kong is giving Cathay Pacific preferential treatment in light of the unilateral and arbitrary decision to make an exception for Anchorage
The DOT has attempted to contact Hong Kong authorities to resolve this, but a January 28 letter went unanswered through March 1. Even then, the Hong Kong authorities only promised to consider other exemptions, with no timetable given
The DOT has ruled that "this imbalance denies US airlines their bilateral right to fair and equal opportunities to compete".
The DOT now requires all airlines in Hong Kong (mainly Cathay Pacific) to submit their flight plans for the US flight within seven days. The US then decides whether these flight plans "may violate applicable law or harm the public interest".
Put more simply, if Hong Kong doesn't work out exemptions for FedEx pilots, you can assume the US will prevent Cathay Pacific from implementing its flight schedule to the US.
Cathay Pacific must now submit its US schedule to the DOT
My attitude towards this spitting
I recommend the DOT to flex its muscles here because the organization is just right. Hong Kong has arbitrarily carved out a quarantine exemption for pilots flying to Anchorage, which will benefit Cathay Pacific.
A US cargo airline now has 180 pilots in Hong Kong who only operate flights within Asia, but do not receive the same exceptions. How do you justify allowing pilots to skip quarantine if they're from Anchorage but not if they're from Singapore, for example?
I am curious to see whether this will suddenly lead Hong Kong to rethink its stance or whether Cathay Pacific will be banned from flights to the US. There is a certain irony about the US authorities advocating specifically for employees in Hong Kong.
While I think Cathay Pacific is given preferential treatment here, the reality is that the airline was not exactly otherwise well protected by the government during the pandemic.
The quarantine rules seem unfair to FedEx
Bottom line
The US and Hong Kong disagree on their bilateral air transport agreement. Hong Kong requires extended quarantines for Hong Kong-based crews, but has worked out a specific exception for Anchorage. This exception helps Cathay Pacific a lot, while FedEx had to relocate its Hong Kong-based pilots because of this rule, as they would just be in constant quarantine.
What do you think of this situation?