United Airlines has just postponed its highly anticipated return to New York JFK for the second time in just a few weeks. This follows the airline's cutting service to the airport in October 2015.
United Airlines' updated JFK plans
In September 2020, United announced they would be returning to JFK in early 2021. The details were announced in mid-November 2020. From February 1, 2021, the airline intended to operate twice daily flights from JFK to LAX and SFO with Boeing 767-300s.
Well, United Airlines has now postponed the launch of New York JFK for the second time:
In mid-January, United announced that it would start JFK flights on February 28, rather than February 1
Now United has announced that it will start JFK flights on March 28, 2021, which means another month of delay
While United originally wanted to offer 14x weekly flights in each market, the airline will initially offer 5x weekly flights instead
In an internal memo, the company stresses that it is still very much committed to the return to JFK and that this delay is due to travel restrictions and the ongoing impact of COVID-19 on customer demand.
United claims to have been "a leader in rapidly reshaping" its schedule during the pandemic and looks forward to "providing this convenient service and premium product from New York City to the West Coast in the coming weeks."
When United announced it would reduce its JFK flight schedule from 14x to 5x weekly flights, it referred to it as a "slightly smaller schedule" that seems a bit tedious.
United will fly Premium 767-300 from JFK
I'm not surprised, but also …
It's an incredibly challenging time in the industry and airlines in general have done a great job adapting their flight schedules quickly to market conditions. When United announced it would be returning to JFK on such short notice, I thought the airline had realized that cargo would be a huge source of income on the route and economics would work well even with limited passenger demand.
However, based on the two recent announcements, it does not appear to be the case. I wonder:
What did United see that the rest of us weren't in mid-November that led the airline to believe that there would be more service between New York and the West Coast in the short term?
While I can appreciate that the airline has postponed their flight schedule, how is United hoping to break some of the market with less than daily service when competitors offer multiple daily frequencies?
To me, this clearly indicates that United only made the announcement to secure gate space and get everything in order, with a plan to postpone service a few times. This is the second service delay and I wouldn't be surprised if it wasn't the last. On the other hand, there will hopefully be significant traffic between these markets again by spring as vaccines continue to be introduced and cases continue to decline.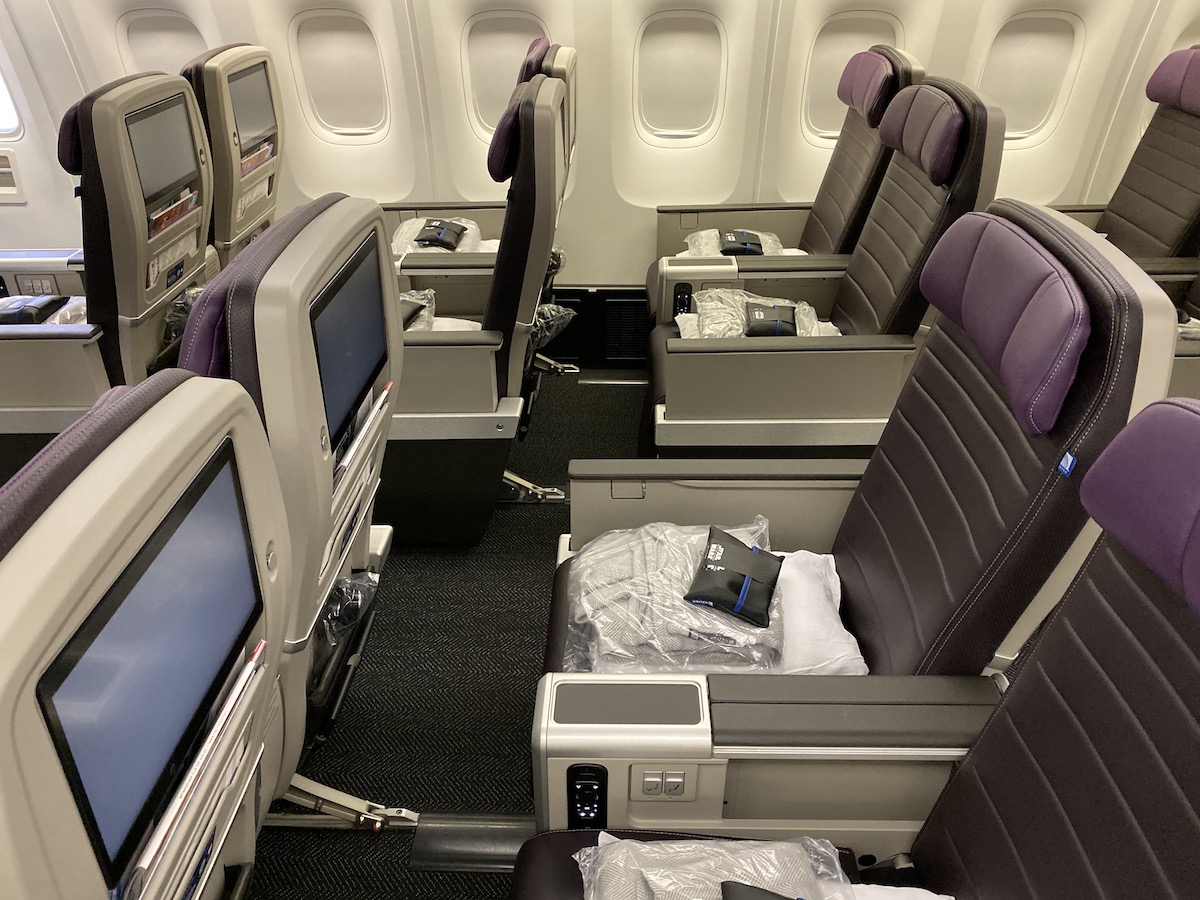 United will offer Premium Economy on its JFK flights
Bottom line
United Airlines is pushing its JFK return to March 28, 2021. The airline was originally scheduled to return to JFK on February 1, and this was then postponed to February 28. When United flights restart, we can also expect five flights a week instead of 14 flights a week, at least initially.
I'm not surprised that there is currently no demand for these routes. I'm just surprised that they were announced at such short notice from the start. But I think it was all about securing goals and slots at JFK, with plans to push back the schedule.
Are you surprised to see United delay their return to JFK again?