It wasn't too long ago when most loyalty programs offered free stopovers on award tickets. American AAdvantage, United MileagePlus, and even Delta SkyMiles, all used to offer these.
Unfortunately fewer and fewer programs offer stopovers nowadays. Of the "big three" airlines in the US, United is the only one with some semblance of stopover policy. They don't call it a stopover, but rather a free one-way, or the "Excursionist Perk."
Alaska Mileage Plan and many foreign programs still offer stopovers on award travel, all with varying degrees of generosity. This guide will break down the stopover rules for each major program, and take a look at a few stopover options offered on revenue tickets as well.
Note that given the current pandemic situation, we don't necessarily recommend booking stopovers right now, even if they are a great way to maximize the value of your miles. Entering an additional country may require additional testing, quarantining, or otherwise add complexity to your travel, which may not be worthwhile at present.
Stopovers, open-jaws, connections, and transfers
A stopover vs. a connection vs. a transfer: what's what? People often use these terms interchangeably but they all mean very different things when it comes to routing rules, especially for award travel.
Stopover
A stopover is usually defined as a stay of 24+ hours in a connecting city between your origin and final destination. That could be an airline's hub, or any city en route to your destination.
You can oftentimes get creative with routings and stopover in places you might not ordinarily think to travel through. A stopover in Europe en route to Asia or in Asia en route to Australia are some of the most typical stopover options.
Connection
A connection is usually a stop in a city for less than 24 hours, though depending on the program the maximum connection time can be as short as four hours for award itineraries. Award programs sometimes use the word transfer to mean connection when writing out award rules or program terms and conditions.
Open-jaw
An open-jaw is when you fly into one city and out of another. For example, say you're flying from the US to Asia and want to fly into Singapore and return out of Bangkok. That would be considered an open-jaw, as illustrated below.
Every award program has very specific rules for what's allowed as far as stopovers, while the rules for connections and transit aren't always as clear. With that in mind, let's break it down by airline:
Stopovers on award tickets
Alaska Mileage Plan
Alaska Mileage Plan is perhaps the most generous when it comes to their stopover policy. Alaska will let you stopover in either a city served by Alaska in connection with an international partner award, or the hub of a partner airline, even on one-way tickets. For round trip travel you can have two stopovers.
What Alaska considers a "hub" varies by partner. Alaska will let you stopover in any city served by American in the lower 48 states when flying American, or any city in Japan when flying Japan Airlines.
There's no fee to book the stopover. You'll need to know how to search for multi city awards on the Alaska Airlines website. Here's a guide to redeeming Alaska miles and taking advantage of their generous stopover policy.
Alaska is joining the oneworld alliance at the end of March and we're expecting to see some changes to the Mileage Plan program. We're really hoping that the free stopovers stick around.
Air Canada Aeroplan 
Aeroplan launched a totally new frequent flyer in late 2020. They allow you to add stopovers to an itinerary for just an additional 5,000 miles. You can even stopover on one-way awards, or twice on a round trip ticket. This differs from the old program, which included free stopovers on round trip travel.
Stopovers are not available on awards for travel wholly within North America (which includes Canada, the US, Mexico, the Caribbean, and Central America).
Keep in mind that Air Canada Aeroplan is essentially a distance based program. With that, the further you fly the more expensive your award will be. You can get creative with your routings, but you may end up paying more miles for it.
The Aeroplan website doesn't let you book stopovers online for this price, so you'll have to call to book these awards (the functionality will eventually be available online). That means you will have to pay a $30 CAD phone reservation fee in addition to the $39 CAD partner booking fee, in addition to the 5,000 miles. That's a reasonable price for essentially being able to stopover anywhere en route to your final destination.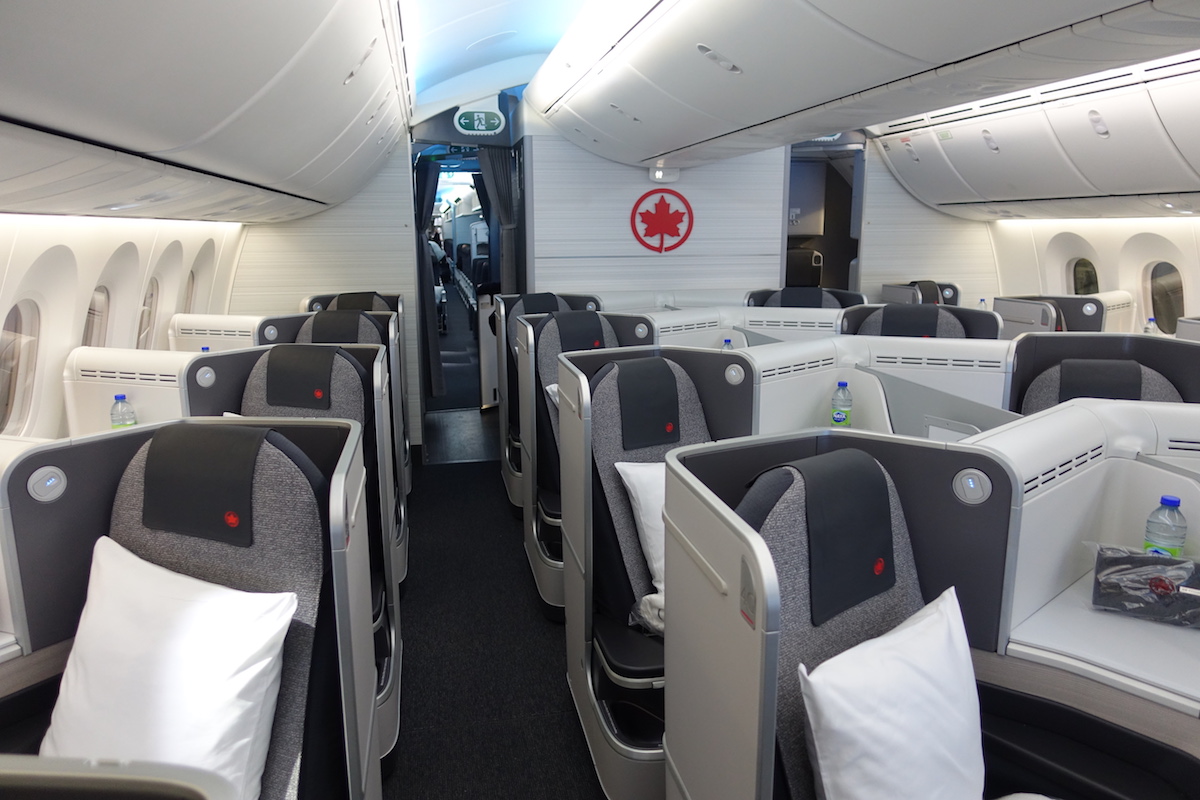 ANA Mileage Club
ANA Mileage Club is a gem of a program, as they're an Amex transfer partner and have very reasonable redemption rates. For example, you can book an award in business class to Europe for as low as 88,000 points round trip. There are some rules to keep in mind like awards must be booked as part of a round trip, but you can book a stopover on those awards.
Navigating the ANA website feels a bit like using Windows 95, but it's easy to get the hang of and most awards can be booked online. Be aware of partner surcharges, which can be high on carriers like Lufthansa Group airlines and Turkish Airlines.
One important caveat: if your itinerary originates in Japan, you're not permitted any stopovers.
Asiana Club
Asiana Club is another airline with a generous stopover offering.
For award travel on Asiana Airlines, you can stopover in Seoul, even on one-way awards. You can stopover twice on a round trip award, but you may have to book the award as two one-ways. Asiana doesn't operate any fifth freedom routes, so you're limited to stopping over in Seoul between your origin and final destination.
Award travel on Star Alliance carriers get a bit trickier. In theory the stopover rules are even more generous, but your mileage may vary when you actually go to book these awards. You're allowed up to eight segments on a round trip award, and you can stopover up to seven times. That means you can stop for as long as you'd like in each connecting city.
However, there are a limit on the number of segments for certain awards, and you might have to pay for reservations separately if you exceed the MPM (maximum permitted mileage). Asiana Club award rules are a bit of a black box, and don't count on them being interpreted how they're written.
Asiana Club miles are hard to accrue, as only Marriott Bonvoy points transfer to Asiana Club. Otherwise you'll have to earn them through good old fashioned flying.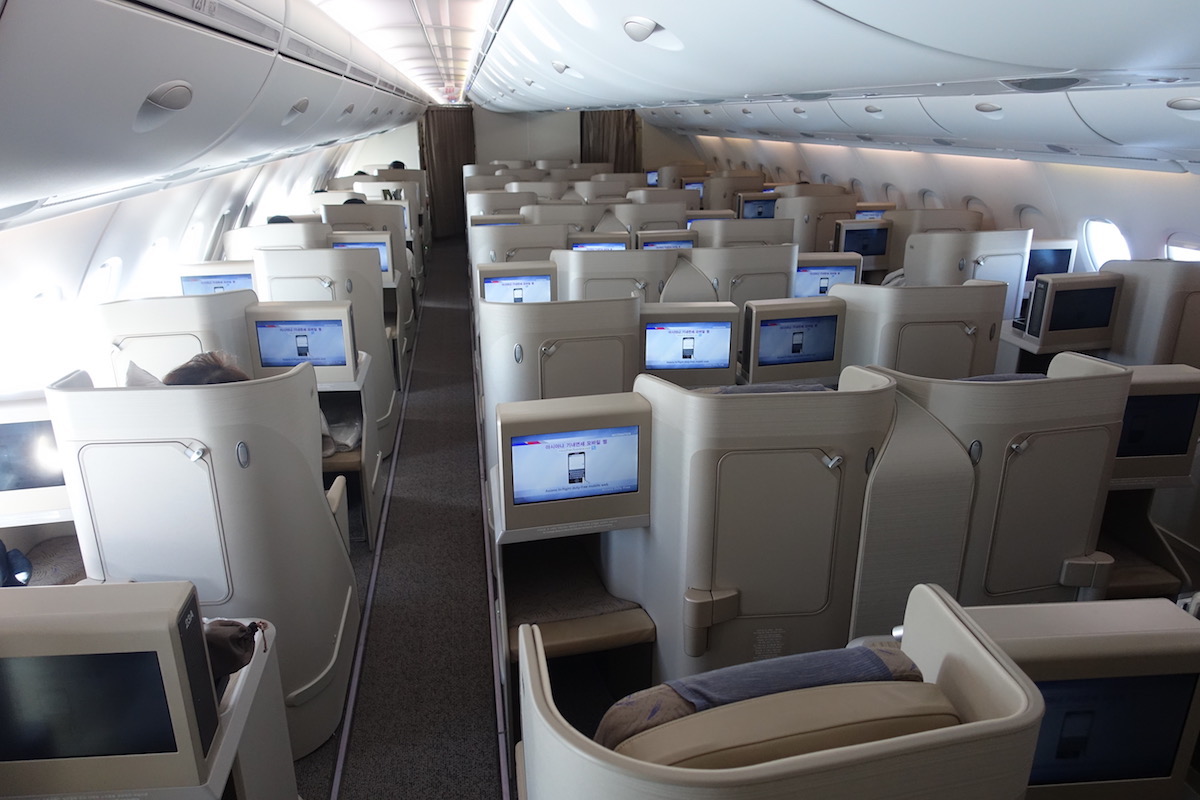 Cathay Pacific Asia Miles
Asia Miles is one of our favorite programs, as they have access to more business class award space on Cathay Pacific than Cathay's partners. For travel between the US and Asia, Asia Miles is an invaluable program.
If you book a round trip award, Asia Miles will even let you include a stopover as long as you don't have an open jaw at your destination. You can open-jaw at your origin/return city, but not at your destination.
Asia Miles also has a oneworld explorer award chart, which lets you include up to eight stopovers on round-the-world itineraries for travel across oneworld partners.
Emirates Skywards
Emirates Skywards has become a much more attractive program when they did away with their sky high surcharges in 2020 (one of the only good things that happened in 2020).
Emirates lets you book stopovers on one-way tickets, but only when booking higher "Flex Plus" awards. Those awards require more miles than Flex and Saver awards, which are only available as part of a round trip.
The good news is that if you're booking a one-way with Emirates, it automatically books in the Flex Plus cabin because one-ways are only available at that level. That means you can book a stopover on a one-way in Dubai, or in any of their 5th freedom cities en route to Dubai.
If you're traveling on a round trip saver award, you're allowed one stopover on either the outbound or inbound segments. That can also be in Dubai or in any of Emirates' destinations served by 5th freedom flights. To book a round trip at the saver level your origin and destination have to be within the same award regions, which aren't explicitly defined by Emirates.
If you're traveling on a round trip Flex/Flex Plus award, you can have a stopover on both your outbound and inbound flights.
One important thing to keep in mind with stopovers on Emirates: the flights in each direction of travel must be in the same award bucket for it to price properly. That means the award flights must be Saver, Flex, or Flex Plus for all flights in a particular direction of travel.
Emirates also allows stopovers for award travel on Japan Airlines and Qantas, with a few caveats.
If you're traveling on Japan Airlines, you can have up to two stopovers in Japan if you're originating outside of Japan and your final destination is not in Japan. That means if you originate in North America or Europe, and route to Asia or Australia through Japan, you can stopover in Japan in both directions.
If your final destination is Japan or your travel originates in Japan, you're limited to just a single stopover on either the outbound or inbound flights.
For award travel on Qantas, you're allowed a single stopover. Emirates has a distance based award chart for travel on Qantas, and one-ways are permitted. That means you can stopover on one-way awards, and those can even be booked online.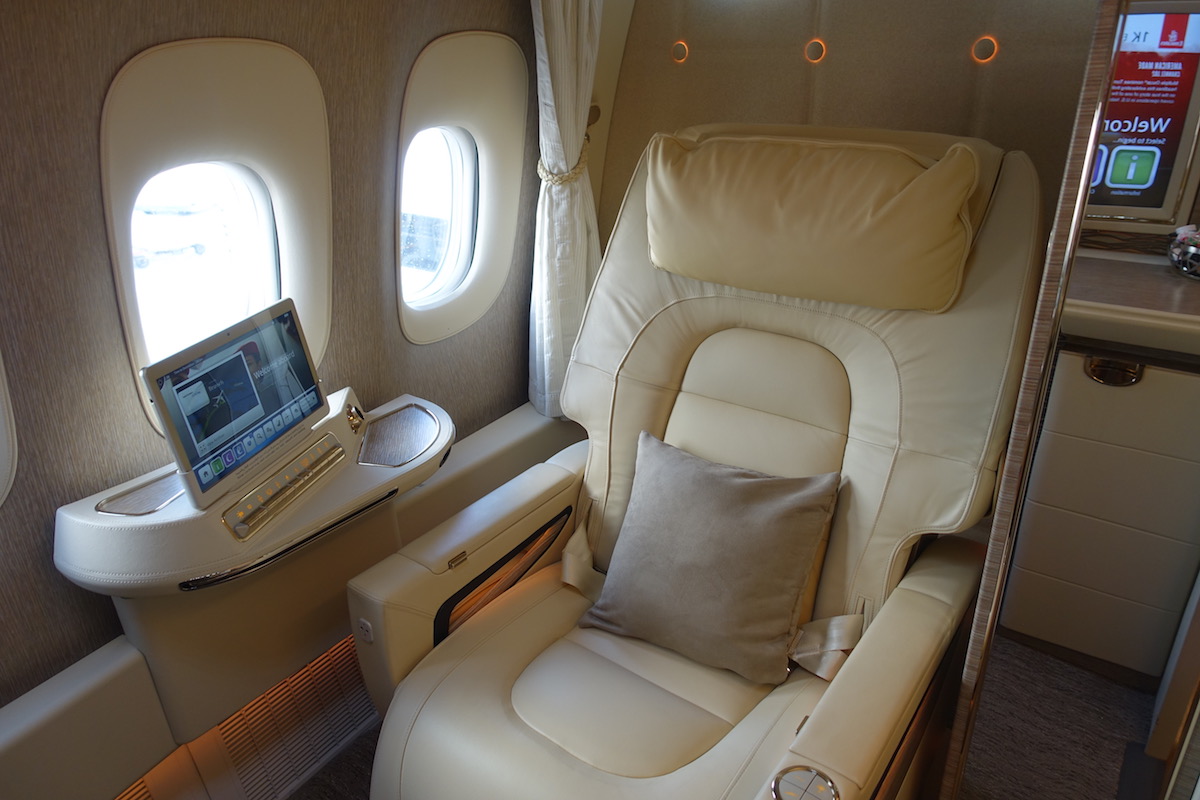 Etihad Guest
Etihad Guest allows stopovers in Abu Dhabi for award tickets, but you have to book the awards by phone. Award flights booked through Etihad Guest have gotten more expensive, so even though they allow stopovers this isn't usually a program I'd recommend.
It is important to note that Etihad Guest restricts you to connections of up to only eight hours, whether traveling with Etihad or a partner. That means a connection of anything longer than eight hours is considered a stopover.
Etihad has a number of partners you can redeem miles for, and they maintain unique charts for each partner. Etihad Guest permits stopovers when traveling on the following partners:
Air Canada
Air Europa
Air Seychelles
ANA
American
Asiana (per Asiana's own terms and conditions)
Gulf Air
Hainan Airlines
Korean Air
Malaysia Airlines
Oman Air
Royal Air Maroc
SAS (you can only redeem Etihad Guest miles for a small number of SAS routes)
Virgin Australia
For travel on the following carriers, you're limited to connections of up to eight hours, otherwise you'll have to pay for two awards:
Air New Zealand
Air Serbia
Alitalia
Bangkok Airways
Brussels Airlines
Czech Airlines
Garuda Indonesia
GOL
SriLankan Airlines
Etihad has distance based award charts for all over their partners, with the exception of American. That means the further you travel the more miles you'll have to pay, so the stopover may not represent much of a savings.
Japan Airlines Mileage Bank
Japan Airlines Mileage Bank has among the most generous stopover policies, but only if you're traveling with partners. The airline has a distance based award program, meaning the price of your award depends on the total distance you travel. Having a generous stopover policy makes sense, as you'll pay more miles to travel further distances and each segment should in theory add to the total trip price.
The program has different rules depending on how you're redeeming your miles. Essentially they offer three different award types:
JAL awards, for travel entirely on Japan Airlines
Partner awards, for travel on a single JAL partner
oneworld award tickets, for travel on two or more oneworld airlines
For travel on JAL, stopovers are not permitted.
If you're traveling on a single partner, you can have up to three stopovers on an award. With a few exceptions, you're allowed six total segments. There are some limitations for specific partners, though:
If you're traveling on Korean Air, you're only allowed two segments, but you can include a stopover
If you're traveling on China Eastern, you're only allowed four total segments and you cannot stopover in China
If you're traveling on Hawaiian Airlines, Royal Air Maroc, or Vistara Airlines, you're only allowed four total segments
If you're traveling on a oneworld award, you're allowed a whopping seven stopovers. You can only have eight segments in total on an award, so that does limit the practicality of the stopovers. If you were to maximize all seven stopovers, you'd have to stopover in each city in which you make a connection.
While JAL has an incredibly generous program and policy, the downside is that the only points that transfer to Japan Airlines Mileage Bank are Marriott points. Otherwise you'll have to earn JAL miles through good old-fashioned butt-in-seat flying.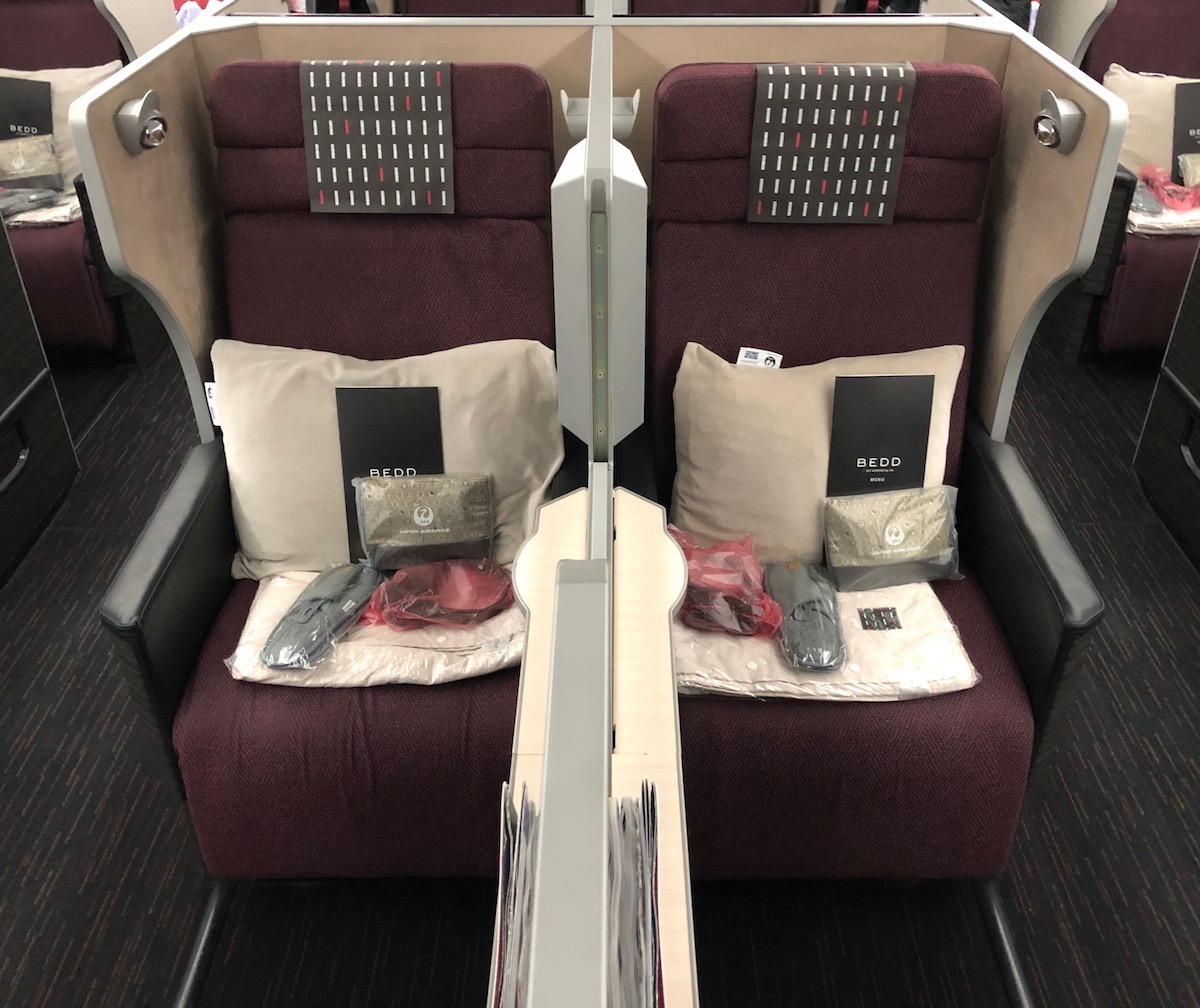 Korean Air Skypass
Korean Air Skypass was arguably Chase's most valuable transfer partner. Unfortunately that partnership ended in 2018, so now the only way to earn Skypass miles is by flying Korean Air and partners or transferring points from Marriott.
The program is discontinuing first class to many of their destinations and devaluing their program and award chart (though that's now postponed to 2023 due to COVID). This program is slowly being dismantled, and stopovers on award travel were eliminated in 2020.
The only option for stopovers is their "SkyTeam Round the World" awards. You can travel in business class around the world for 220,000 Skypass miles and make up to six stopovers. Outside of that niche award, no stopovers are permitted for award travel.
What used to be a gem of a program has been whittled down to something less valuable than Delta SkyMiles, given their lack of transfer partners. Sad!
Singapore Airlines KrisFlyer
Singapore KrisFlyer has a generous stopover policy. Depending on the type of award ticket you've booked, you're allowed up to two stopovers.
KrisFlyer has two award levels for travel on Singapore Airlines and SilkAir: Saver and Advantage. Saver awards are the lowest priced awards for travel on Singapore Airlines and SilkAir, with limited availability. Advantage awards are more expensive, but have more space.
A one-way saver award doesn't permit any stopovers. A round trip saver award and one-way advantage award each permit one stopover. A round trip advantage award permits two stopovers.
Singapore Airlines will let you add additional stopovers at the cost of $100 USD. That means if you're traveling on a one-way saver award, you can stopover for just $100. You can add more stopovers to the other award types for $100 per stopover as well.
That means you can stopover in Singapore, or cities that the airline serves with fifth freedom flights like Frankfurt, Manchester, Tokyo, or Hong Kong.
The one disadvantage is that to book the stopovers on saver awards you must do so by phone. Sometimes the availability that phone agents can see differs a bit from what's shown on their website, so it might require a bit of patience to book things accordingly.
Singapore has a fantastic award hold option, where they'll hold award flights for several months for just a $25 fee. That means you can hold awards with stopovers for $25, transfer the points before the ticketing deadline, and confirm your award at a later date. That level of flexibility is almost unheard of these days.
Some agents don't even charge the fee, so you might get away with a free award hold. Either way, be sure to ask the agent for the ticketing deadline so you can transfer points in time.
If you're redeeming KrisFlyer miles for Star Alliance awards, you can also add a stopover to a round trip award as long as the itinerary is not any of the following:
A purely domestic itinerary (travel within a single country)
A stopover in the country of departure
Travel entirely within Europe
Travel entirely within the US, Canada, Puerto Rico, and the US Virgin Islands
You can also add stopovers to Star Alliance awards for just $100.
One last important thing to note: If you're traveling entirely within the US, Canada, Puerto Rico, and the US Virgin Islands, you're limited to connections of up to four hours, otherwise they're considered stopovers, which aren't permitted. It'd require booking multiple awards.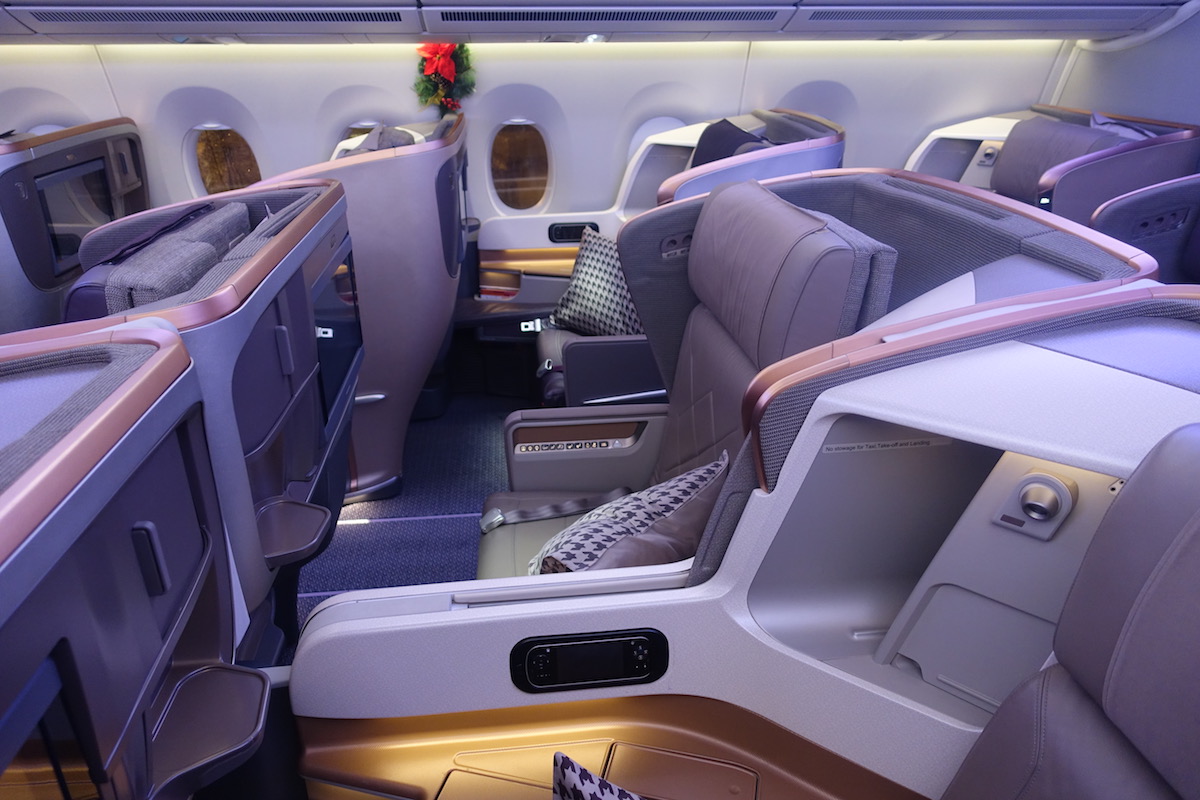 Turkish Miles & Smiles
Turkish Miles & Smiles is a Citi transfer partner, and can be a gem of a program when things work as intended. The website has limited functionality. Many times you'll find that even the most simple, straightforward routings won't show up online or by phone. Mixed cabin itineraries aren't permitted, and you can't mix carriers in a single direction of travel.
Travel on Turkish Airlines is much easier to book. Miles & Smiles permits a single stopover on either the outbound or inbound flights for a round trip award on Turkish Airlines.
If you're flying with Star Alliance carriers, you can book a stopover on either the outbound or inbound flights as long as the award requires at least 60,000 miles for travel in economy, 90,000 in business, or 135,000 in first.
Honorable mentions
There are two other programs that are worth mentioning: British Airways Executive Club and United MileagePlus.
British Airways Executive Club
British Airways and Iberia Plus have a unique program in that the price of your award is calculated by the distance and cabin of service for each segment. You can book as many segments as you'd like on a single PNR, but you'll pay for each one of them. The price is cumulative.
While British Airways and Iberia don't explicitly offer stopovers on award travel, they have a distance and segment based award chart, which means you can stopover in any city for the same number of Avios. The taxes and fees may be a bit higher, but you won't pay anymore in Avios.
One unique redemption option with British Airways is their secret multi carrier award chart. We call it secret because surprisingly few BA agents know about it, despite the chart being published on their website.
If you're traveling on two or more oneworld airlines (three or more if any segments are on BA), you can use this award chart and pay fewer Avios than if you were to book each segment individually.
You can book up to eight flight segments this way, and stopover in each city if you'd like. You're not allowed to backtrack, and you're only permitted a single open-jaw. With a bit of flexibility and creativity these awards can offer a fantastic value for redeeming Avios.
Many agents don't even know this chart exists, so it often requires calling a few times to find someone who knows how to book multi carrier awards or being insistent and having the agent double check the policy for booking multi carrier awards.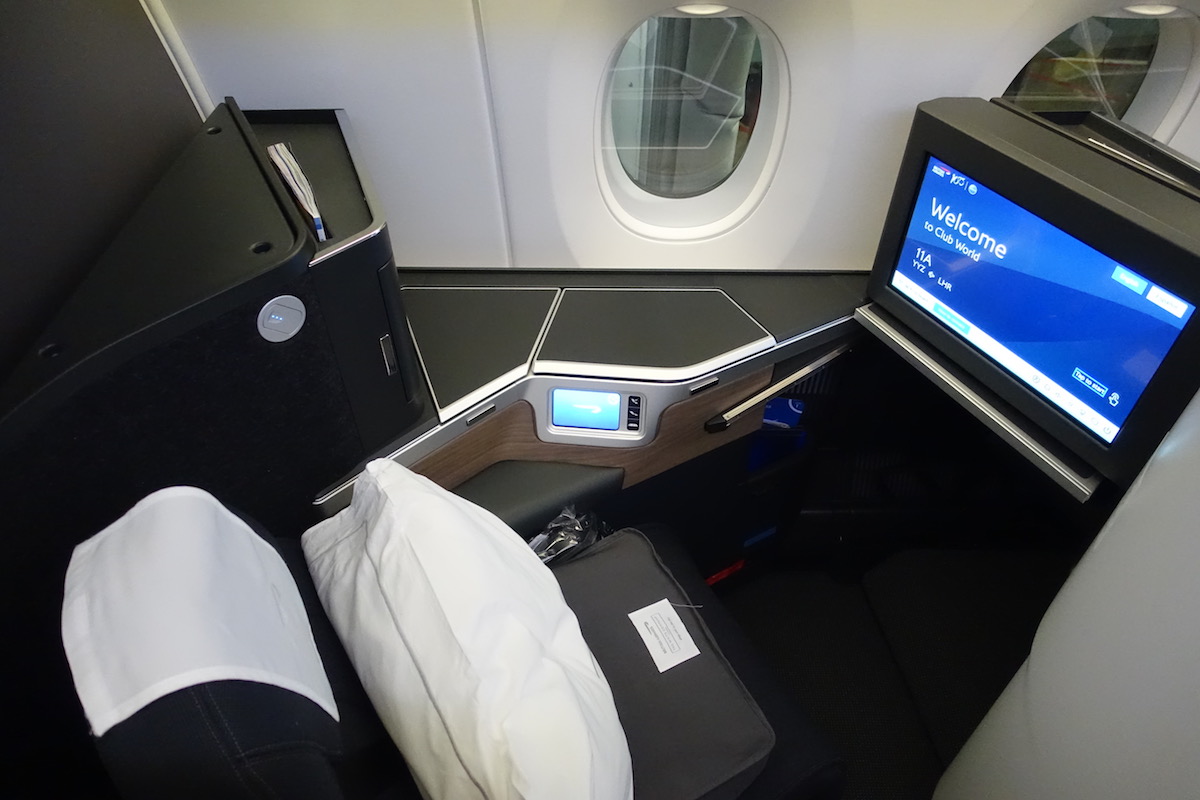 United MileagePlus
While United MileagePlus doesn't explicitly let you book stopovers on awards, they have what's called an "Excursionist Perk." That lets you add a free one-way segment to a round trip award, if you meet certain conditions.
These are the rules to book this, all based on United's defined award regions:
The Excursionist Perk cannot be in the region where your itinerary begins
Travel must end in the same region where it originated
The origin and destination of the Excursionist Perk must be within a single region
The cabin of service of the Excursionist Perk must be in the same cabin or lower than the one-way preceding it
There's another unpublished rule that's important to highlight. If you're booking a mixed cabin award and the first segment of your itinerary is in economy class, the free one-way can only be in economy class. If you try to select business class, you'll pay the standard business class award rate. That creates problems when you're flying United domestically to connect with an international award, as the carrier releases relatively few premium cabin award seats these days.
It's important to note you can only get one free one-way on a reservation, so if you build in two Excursionist Perks that meet all of the rules, only the first one will be free.
Here's a more in-depth look at United's routing rules, including the Excursionist Perk.
Stopovers on paid (revenue) tickets
Many airlines also offer stopovers in their home country when traveling on revenue tickets. The exact terms and benefits for these stopover schemes vary by carrier. It's important to note that these have nothing to do with the benefits you'll get when traveling on award tickets.
You can spend a few days in Lisbon, Istanbul, Abu Dhabi, or Singapore, to break up your journey. This helps the airline promote tourism to their home country. More time on the ground is more money spent by tourists. Some airlines will even throw in hotels, visas, and ground transportation.
Emirates offers complimentary hotels, transfers, and meals for connections between 10 and 24 hours where no shorter connection is available. If you stopover for more than a few days in Dubai, you'll have to pay for the hotels, transfers, and any excursions but Emirates can help arrange everything.
Etihad used to offer free hotel stays for one or two nights if you stopover in Abu Dhabi. The airline is strapped for cash, and it looks like the stopover program ended on December 20, 2020.
Qatar Airways will help with visa issuance if you stopover in Doha, but you'll have to pay for your hotel and ground expenses on your own.
Icelandair, Singapore Airlines, TAP Portugal, and Turkish Airlines have similar offers for stopovers in their respective countries, but you'll have to pay for all the expenses.
What other questions do you have about stopovers?