In the interest of full disclosure, OMAAT will receive a referral bonus for anyone approved through some of the links below. These are the best publicly available offers (terms apply) we've found for any product or service. The opinions expressed here are solely those of the author, not those of the bank, credit card issuer, airline, hotel chain or product manufacturer / service provider. They have not been reviewed, approved, or otherwise endorsed by any of these companies. For more information on our partners, see our Advertiser Policy. Thanks for your support!
Suffice it to say, last year has been a strange year when it comes to travel loyalty. The travel industry has faced an unprecedented crisis and has tried to engage and encourage members to travel without actually forcing them to travel.
In this post I wanted to talk a little bit about my hotel status strategy for this year given the unique situation I am in. What are my priorities and what status am I trying to qualify for?
How my hotel will stay in 2021 will look like
As I wrote earlier, I have been living in hotels for a few months and will likely continue to live in these hotels for the foreseeable future. Yes, on the surface it's a strange time to do this, but ultimately hotels have turned out to be our best accommodation option as we don't have a home.
This is how I imagine our travel plans and hotel needs in the coming months:
For the next few months we will probably not "travel" much, just withdraw from a hotel that has the most space, that is quiet, etc .; The priority is always to secure a suite upgrade so we have as much living space as possible
Given the widespread vaccination on the horizon, I hope that within a few months we can have more fun traveling again, probably domestically initially or to places currently open to Americans, as I don't assume they will be anywhere in the world Immediately an opening will result in vaccinated travelers
I don't expect to be able to travel too far in the coming months
With that in mind, let me share how I feel about hotel loyalty.
My hotel status strategy 2021
While my topic a few years ago was to be more of a "free agent" in terms of loyalty, I am fully back to hotel status in view of our current life situation. However, I'm a little at odds with my hotel strategy for 2021 as I am trying to decide whether to go all-in at Hyatt or diversify a bit.
I currently have status with Hilton, Hyatt, IHG, and Marriott. What are my plans for the status in the coming year?
World of Hyatt Globalist
World of Hyatt Globalist is my favorite top hotel status, despite qualifying for it again in 2021 … more than four times. Incidentally, I no longer have any milestone awards to earn, as these are limited to 100 nights.
Globalist status normally requires 60 elite nights per year, but for 2021 these requirements have been reduced to just 30 elite nights. So far this year I've spent most of the nights at Hyatt hotels, and I've also had a few rollover nights from last year.
Usually I would get a shortcut to globalist status by adding the World of Hyatt credit card (Review) although I don't even need that this year.
At this point, I have no additional incentive to be loyal to Hyatt. I have re-qualified for status and received all milestone awards. So why am I still staying at Hyatts? Well, a couple of reasons.
First of all, I hope to secure lifelong globalist status in the not too distant future. This is based solely on spending and is by far the most valuable property status for life. If you are a lifelong globalist, you will receive an additional four suite upgrade awards per year as well as additional free nighttime certificates. Yes, that is on top of what you would earn if you re-qualified every year. There is tangible value here.
But there's another reason I keep staying at the Hyatts, which is simply because I'm being treated really well, much more so than at virtually any other hotel group:
Since we live in hotels, I appreciate being able to confirm a suite upgrade at the time of booking, and I currently have over a dozen suite upgrade awards, each of which can be used to confirm a suite upgrade at the time of booking for a stay of up to a week
Globalist members receive a proper breakfast each morning that is edible, unlike some other hotel groups
While I don't love every single Hyatt hotel, I can say that I've almost never had a bad experience, which I can't say with other hotel groups
It's just nice to stay with a hotel group that makes you feel like the people who work there and appreciate your business, and I feel that way across the board at Hyatts
Being able to confirm suite upgrades when booking was invaluable
Marriott Bonvoy Titanium
Marriott made it really easy to re-qualify for status in 2021:
I earned 68 Elite Nights on those two things alone, and then I earned 10 Elite Nights through stays, which got me 78 Elite Nights for the year.
I've already re-qualified for Titanium status, so I could go for Ambassador status (I had Ambassador status for years prior to 2020), which requires 100 elite nights and $ 14,000 in spending. I could probably turn this off this year (since I live in hotels) but I just can't bring myself to:
I don't know how else to put it, but I usually don't like staying at Marriotts. The company consistently exceeds promises and does not keep them. As an elite member, I feel disruptive in many properties just trying to take advantage of the benefits the company promises
Getting significant room upgrades with Marriott isn't easy and I appreciate having more space now as we literally live in and work from hotels
To be honest, the only reason I don't quite throw in the towel at Marriott is because I like some of the resorts in the Marriott Mediterranean Luxury Collection and that being able to redeem points there in the summer is always a highlight of my year
So yeah, I've already earned Titan and I think I can go with Ambassador, but why should I? Somebody changed my mind please …
I love a lot of Marriott's Mediterranean hotels
Hilton honors Diamond
Hilton is a brand that has grown so much on me over the past few years:
Hilton has significantly expanded its portfolio of luxury hotels, which is why I would actually like to stay in more Hiltons
Just to have that Hilton honors American Express Aspire Card (Review) You will earn First Class Honors Diamond status. On top of that, the $ 450 annual fee card pays off well based on all the other perks like an anniversary-free weekend night, $ 250 resort credit, $ 250 airline credit, and more
Hilton has gotten better at gaining elite advantage than Marriott in many ways. Hilton offers free breakfast for all brands, while Marriott excludes some brands, including EDITION and Ritz-Carlton
While I'm not specifically looking for Hiltons, when they are the best option in a city, I stay in Hiltons and in many cases prefer Hiltons Marriotts to deliver on promises.
However, from a status hunt perspective, there is limited need to stay with Hilton anymore as there is nothing beyond Diamond status.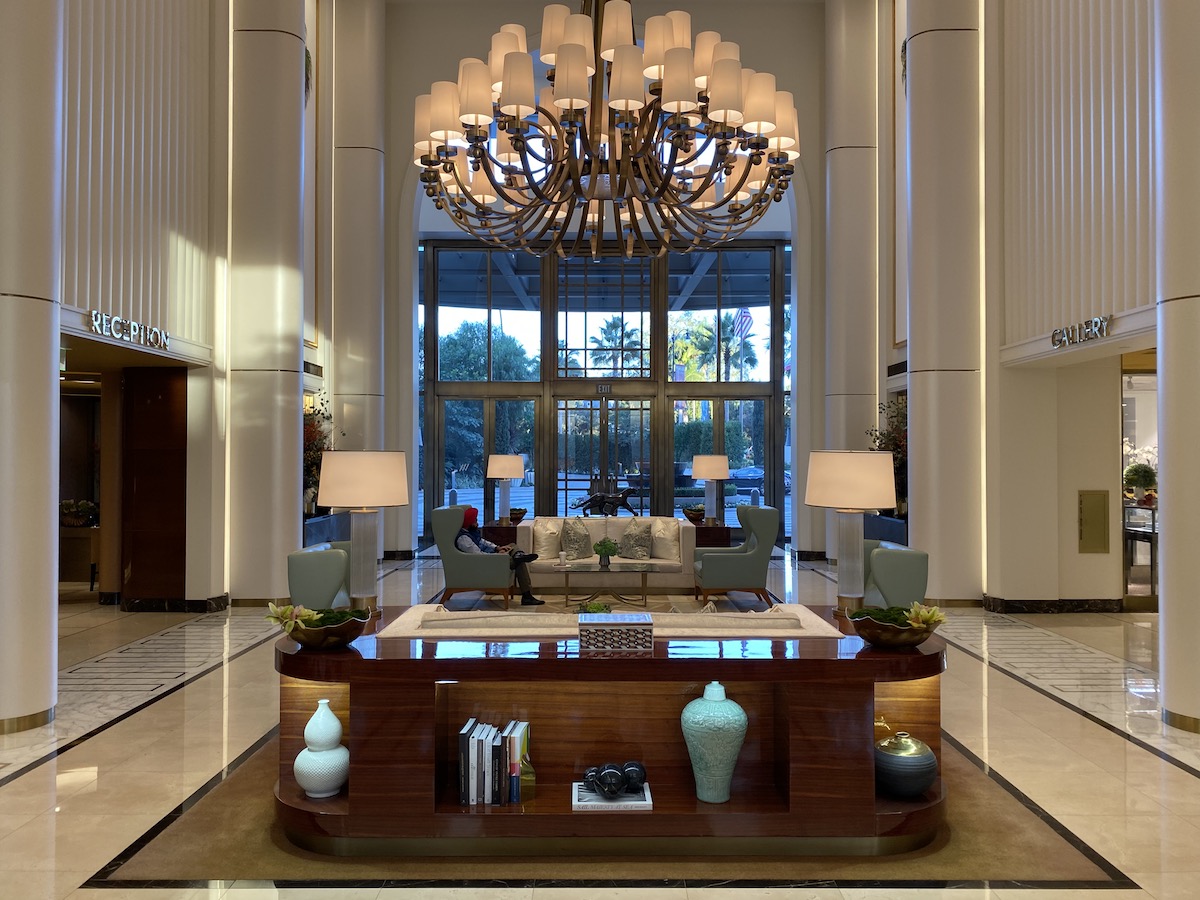 I love the Waldorf Astoria Beverly Hills
IHG Rewards Club Platinum
IHG is very much my backup as the elite benefits of the program are weak. The IHG® Rewards Club Premier Credit Card (Review) offers platinum status every year and an anniversary certificate for your account to stay overnight for free so I'm in a blue moon at IHG.
I will only do this in situations where there are no better Hilton, Hyatt, or Marriott options, given IHG's generally poor elite perks. For example, IHG does not offer free breakfast to any elite member.
I used a free night certificate at InterContinental Johannesburg Airport
Virtuoso and other programs
The truth is, you don't really have to be loyal to a hotel group to get elite benefits. There are all kinds of programs that offer room upgrades, breakfast, hotel credit, and more based on the method you use to book.
These include Virtuoso, Four Seasons Preferred Partner, Hilton Impresario, Hyatt Privé, Marriott STARS & Luminous, Rosewood Elite, etc. I often book these programs whether or not I am going to be staying at a luxury hotel or not staying in an independent hotel.
That being said, I haven't done a lot of exotic travel lately, so I've stayed almost entirely in chain hotels. Hopefully that will change this summer.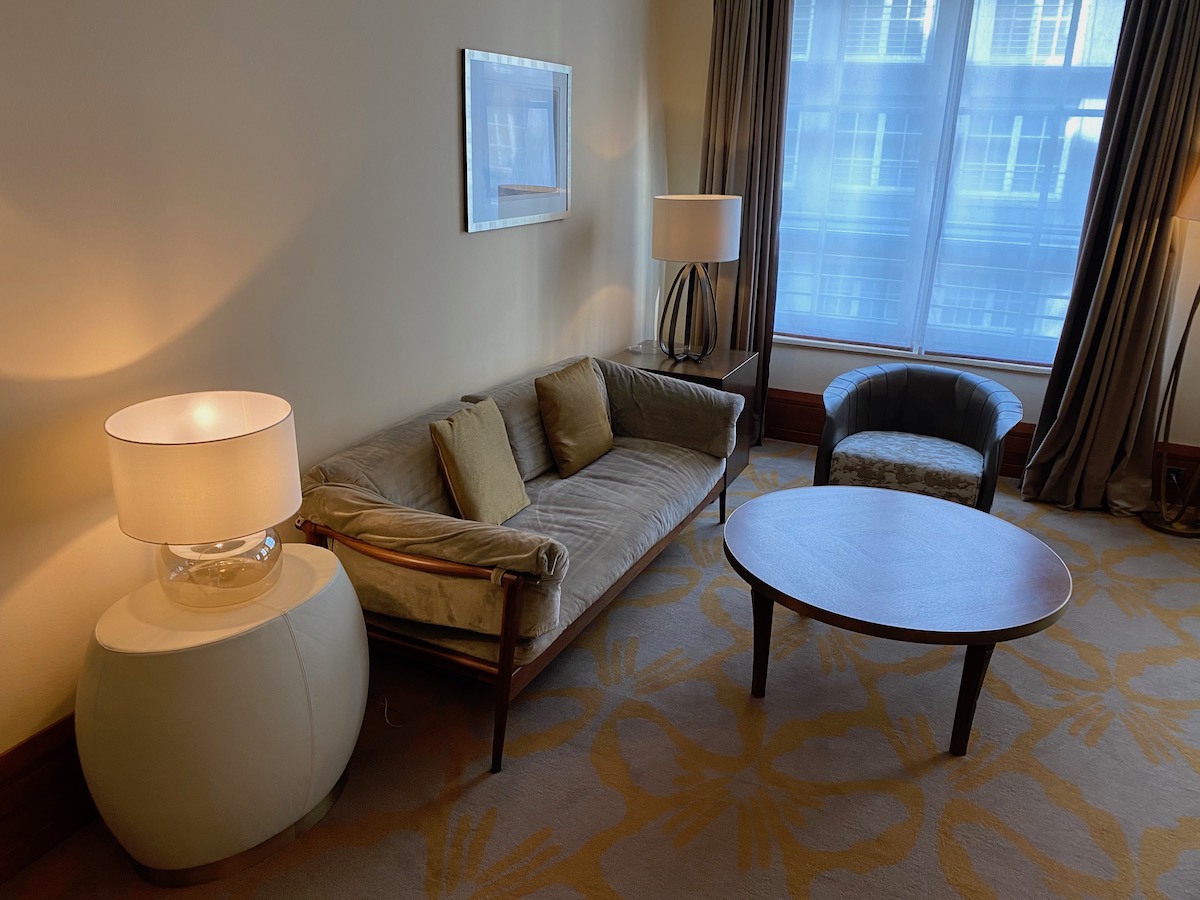 I book most of my paid Hyatt stays through Privé
Bottom line
Given the current situation, it is certainly an unusual time for loyalty programs. While I think we'll see more status extensions or fast lanes in 2021, in my case, given my current living conditions, I won't need any help this year to re-qualify for hotel status.
I have already re-qualified for World of Hyatt Globalist and Marriott Bonvoy Titanium, and I also have Hilton Honors Diamond and IHG Rewards Club Platinum through credit cards.
I think I'll probably just stick with Hyatts, although I don't have any additional incentive in terms of status in 2021. However, Hyatts treats me consistently well and I continue to approach the status of life, which I think would be nice.
What is your hotel loyalty strategy for 2021? And what should I do – keep working towards a lifelong Hyatt Globalist or qualify for the Marriott Ambassador?