Yesterday I wrote about how the JW Marriott Los Cabos is charging Bonvoy members a redemption fee of $ 30 per night. Well, here's something completely different: How would you redeem 2,596,000 Bonvoy Points for a single stay only to be asked to pay an additional $ 16,940 after confirming your reservation?
North Island Seychelles, Marriott's most expensive hotel
A little over a year ago, the North Island-Seychelles joined Marriott as a Luxury Collection hotel, and it's even possible to redeem Bonvoy points at this resort.
In all honesty, I find the hotel's participation in the Marriott Bonvoy strange (given the rates paid are many thousands of dollars a night), although this is sure to be a unique opportunity for Bonvoy members. Not only can you collect points here for stays here, but you can also redeem Bonvoy points at a price of almost 400,000 Bonvoy points per night.
This does not include the cost of helicopter transfers, meals, or many activities, all of which are extra.
North Island Seychelles
A reader's experience redeeming Bonvoy points
Over on the Ask Lucky forum, the reader is telling EyeOnThePoints his / her experience of redeeming points in the North Island, and it's not pretty.
EyeOnThePoints went to the Marriott website to book an award stay here and completed a week long stay in a two bedroom villa for 2,596,000 points (the dates below are just random dates I pulled up on the Marriott website to illustrate this).
As you can see below this booked a two bedroom villa and even with four guests that was the price.
Well, sometime after booking, EyeOnThePoints received an email from the hotel stating that the third and fourth guests at the villa would be charged an additional $ 16,940. Apparently, the hotel has decided that a two-bedroom villa redemption should be for two people only, and the hotel wants an additional $ 1,210 per additional guest per night to breathe the fresh North Island air.
Remember that the hotel is not all inclusive and with the extra guests the hotel will make money for food, transfers, activities and more.
Even so, Marriott continues to show that the premium cost is the same whether you are staying in the two bedroom villa with two or four guests.
In fairness, there is a surcharge for the two additional guests for prices paid, but this is only specified on the last page and not on the first search page. At the very least, however, it will be announced, which is clearly not the case with an Award Stay.
For what it's worth, there are many hotels that charge extra fees for extra guests when paying cash but not when redeeming points.
In contacting Marriott, the Bonvoy member was essentially told that the hotel had the right to do so, although this was not disclosed in any way during the booking process or in the confirmation email. A case opened after being pushed back but no solution has been found yet.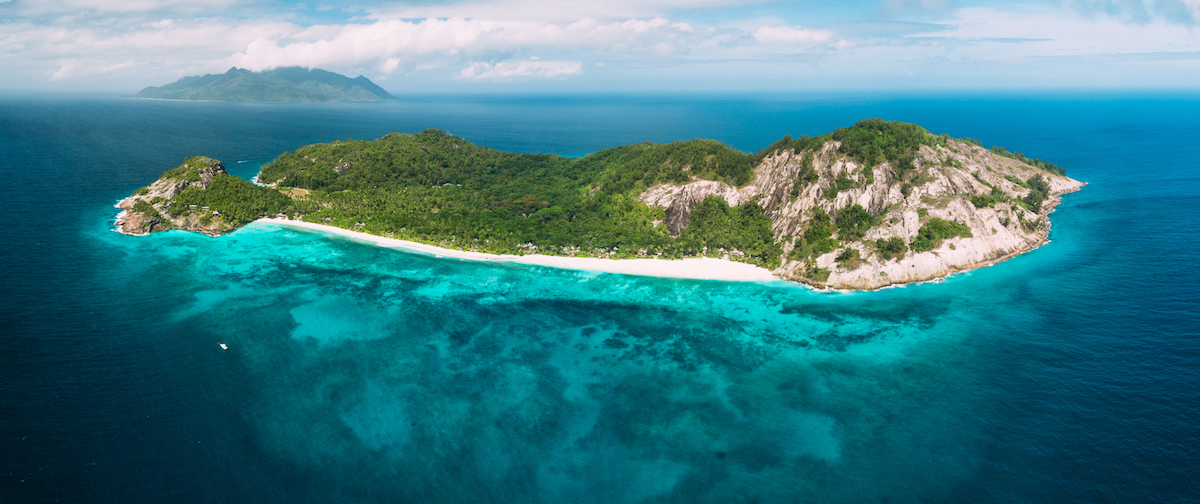 North Island Seychelles
Marriott Bonvoy's terms and conditions are express in this regard
I didn't realize this at first, but View from the Wing did leave the following comment, which further points out how absurd this is:
I agree that all charges should be communicated to the member in advance. But let's take a look at the Marriott Bonvoy Terms and Conditions, as a member can certainly rely on * these *.

Additional personal fees * are * included in Bonvoy redemptions. It's right there in 3.2.e.

3.2.e. If you are redeeming points for a Reward Redemption Stay, the Reward Redemption Stay includes the cost of a single or double standard room at a Participating Property, room tax / service fee, and additional personal fees, if any. "

Now 3.2.e has exceptions. 3.2.e.iii specifies FIVE hotels that do not include additional person fees on redemption stays – that only the cost for two people is included and the fees "for the third, fourth or more guests in the room are and are an additional fee Reward redemption not included as a means of payment. "

These five hotels are Al Maha, Westin Reserva Conchai and 3 Sardinia (Cala di Volpe, Pitrizza and Romazzino) when they are all-inclusive in the summer. The North Island is not listed as a carveout.

This doesn't even seem to be a oversight by Marriott (which shouldn't be the member's problem) as the North Island has * a * spin-off in the terms that specifically states that it does not have to comply with "no blackouts". on award redemptions.

To the extent that the terms govern the relationship between the member and the program, this seems pretty clear. And the fact that there is even a pushback here is a symbol of Marriott's confused customer service issue, where agents are ignorant of the rules of the problem.
Bottom line
A Marriott Bonvoy member redeemed nearly 2.6 million Bonvoy points for a week's stay on the North Island, the world's most expensive Bonvoy property. Upon confirmation of the reservation, the Bonvoy member was informed that there would be an additional charge of USD 16,940 for the third and fourth guests, although this was not disclosed at all during the booking process.
What bad shape for the hotel and Marriott not to honor this. It's not that we're talking about a $ 10 error rate here, we're talking about someone who has confirmed a reservation that costs an exorbitant number of points, and now the hotel wants to charge even more.
#Bonvoyed