Lufthansa has not offered a first-class product in the USA since November 2020, which has now been extended by several weeks.
Lufthansa pulls 747-8s & First Class on US routes
Due to the pandemic, Lufthansa has a greatly reduced schedule. In autumn 2020, Chicago and Los Angeles were the only US destinations for Lufthansa with first-class quality (on the Boeing 747-8).
In October Lufthansa announced plans to reduce this even further. Between November 1, 2020 and April 30, 2021 Lufthansa cut first class from:
LH430 / 431 between Frankfurt and Chicago
LH456 / 457 between Frankfurt and Los Angeles
These were the two US routes operated by the Boeing 747-8, although they were replaced by Airbus A350-900s in the winter. These swaps have now been expanded – Lufthansa has suspended all 747-8 flights to the USA by May 31, 2021.
This means that Lufthansa will not fly the 747-8 to the USA again before June 1, 2021 at the earliest (and will in turn offer First Class). It is likely that Lufthansa's plans have not yet been finalized, and that may change.
For what it's worth, Lufthansa flies the 747-8 between Mexico City and Frankfurt, for anyone traveling to Germany and willing to make a detour.
Lufthansa has not offered First Class in the USA for seven months
Why did Lufthansa perform first-class on US routes?
I think Lufthansa's logic for these aircraft downgrades is pretty obvious given the weak demand:
Lufthansa cut 747-8s from US routes
While cargo is undoubtedly a motivator for some of Lufthansa's US routes right now, there's clearly not enough demand to warrant a 747-8.
Lufthansa has replaced the 747-8 with the A350-900 on US routes. This is interesting because Lufthansa has historically stationed all A350s in Munich, but the airline temporarily stationed four of these aircraft in Frankfurt.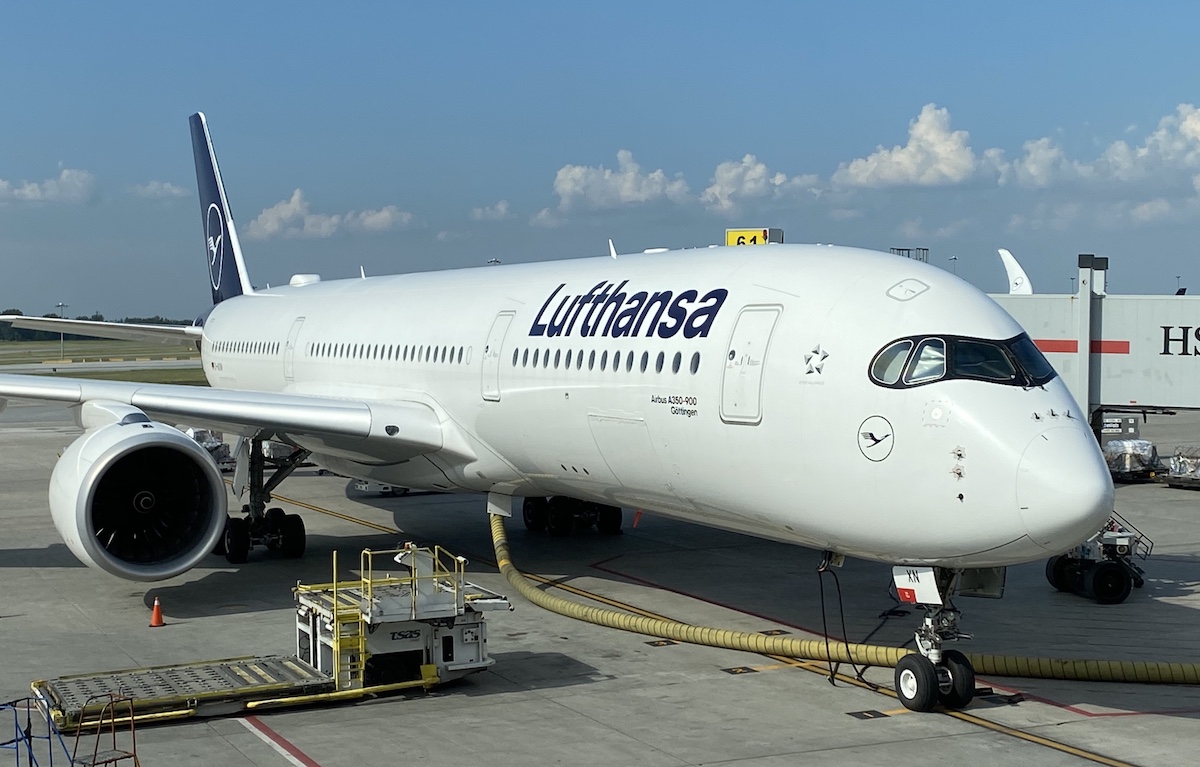 Lufthansa now also flies the A350 from Frankfurt
Bottom line
Lufthansa will not fly any Boeing 747-8s to the USA between November 1, 2020 and May 31, 2021. This was originally only supposed to last until spring, but has now been extended by a few weeks. This also means that Lufthansa does not offer First Class on US routes.
Only time will tell whether Lufthansa will actually resume US flights with the 747-8 from June 1, or whether this timeline will be pushed back even further. I think it all depends on border restrictions in Germany and other European countries.
Ultimately, given the low demand for transatlantic travel, this is not much of a surprise, although it is sure to be a shame for anyone who has hoped to cross the Atlantic in comfort and for miles in the coming months.
At least the 747-8 has a future at Lufthansa, in contrast to the A380 and A340-600, which are retiring. This means that the 747-8s will be the only Lufthansa aircraft with first-class quality.
What do you think of Lufthansa, which is pulling the 747-8 (and First Class) from the USA?