The aviation industry needs to become more sustainable over time. We are now seeing airlines adopt additional sustainability initiatives, including in some cases offsetting flights and committing to more fuel-efficient fleets. In addition, we are seeing the development of new aircraft technologies and airlines are showing increasing interest in electric aircraft. Here is the latest such case.
Finnair shows interest in electric aircraft
Finnair has signed a Letter of Interest to purchase up to 20 ES-19 aircraft from Heart Aerospace. These electric aircraft each offer space for up to 19 passengers and have a fully electric range of 400 kilometers.
Heart Aerospace ES-19 aircraft
Heart Aerospace is an aerospace startup based in Gothenburg, Sweden. The aircraft is currently under development and is expected to enter commercial service by 2026.
Anne Larilahti, Finnair Vice President for Sustainability, describes this development as follows:
"Finnair believes that electric aviation will be one of the tools for the future of flying. It will help promote responsible and sustainable aviation, especially short-haul aviation, at a time when climate change will increasingly dominate the agenda.

We want to be actively involved in the development and implementation of new technologies that enable climate-neutral flying.

Solving the climatic challenge of aviation is essential in order to preserve the social and economic benefits of aviation. Many of the measures require cross-industry collaboration with partners who play a key role in our ongoing sustainability work. "
Finnair is committed to halving its net CO2 emissions by the end of 2025 and achieving carbon neutrality by 2045. To achieve this, the airline is focusing on improving fuel efficiency, reducing aircraft weight, combining different modes of transport, emissions trading and sustainable aviation fuels.
That's very cool, but …
Obviously the focus on this type of technology is great and commendable, and a more sustainable future for aviation is a marathon, not a race. With that in mind, I have a couple of different thoughts.
First of all, I wouldn't read too much in the "Letter of Interest". Ultimately, this seems like a mutually beneficial publicity stunt to me – Finnair shows its commitment to the environment and makes Heart Aerospace look good when supported by a major airline. I doubt that Finnair is making a large down payment, especially in this current environment.
Furthermore, I'm not sure how that fits into Finnair's fleet planning.
This aircraft can accommodate a maximum of 19 passengers, while Finnair's smallest aircraft currently has a capacity of 68 passengers
While an electric airplane concept is fantastic, how practical is it realistically? It seems that the plane has a range of 400 kilometers. How long does it have to be charged between operations and how many markets does Finnair serve where an aircraft with 19 seats makes sense?
It's great to announce that an aircraft can significantly reduce emissions and save money, but that comparison is only valuable when compared to a similar aircraft
Airbus is developing zero-emission, high-capacity commercial aircraft that are practical in the sense that they could actually replace existing aircraft.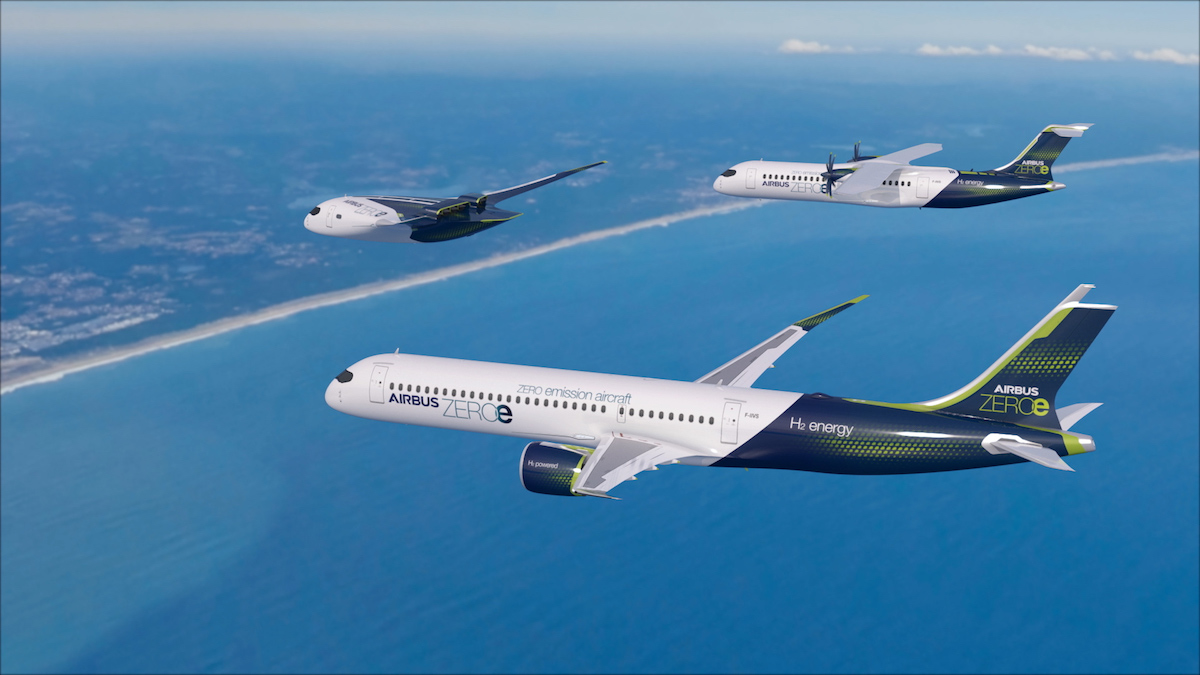 Airbus develops zero-emission commercial aircraft
However, some of the other initiatives we see don't seem quite as practical. For example, United Airlines announced that it would operate 200 electric air taxis. I mean, I think that's cool, but that doesn't really help make United's fleet more efficient. It just means the airline is trying to expand into a new industry and compete with the likes of BLADE, Uber, etc.
United Airlines plans to operate up to 200 electric air taxis
Likewise, I think Finnair may be trying to expand into new markets that are currently out of service, otherwise I'm not sure how practical it would be.
Bottom line
Finnair has expressed interest in ordering up to 20 ES-19s, which are 19-seat electric aircraft that could enter service by 2026. It is impressive to see how such technologies are developed, although the logistics in flight operations are still a mystery to me.
19-seat aircraft with an electric range of 400 kilometers doesn't seem to be doing much to replace existing aircraft that Finnair may operate that have at least about four times as much capacity.
What do you think of Finnair's interest in these electric aircraft?