The last 24 hours in the aviation industry must have been cute, between the Alaska Airlines Oneworld safety dance, a Southwest Airlines pilot getting married on the fly, and now this one.
The April Fool's Day has been a little quieter this year than it has been in the past, considering everything, but I still can't help but share the Air North gag that may be my favorite April Fool's initiative.
Air North's Tall Tail Charters
I'm only going to share Air North's announcement in its entirety because it's so well done:
Air North, Yukon's airline, today announced the launch of an exciting new line of flights known as Tall Tail Charters.

During a press conference, Air North President and CEO Joe Sparling made the announcement while wearing a filter that made him look like a golden retriever.

"Everyone, I am very pleased to be able to present our latest innovation in flight today. This is going to change the industry, especially for our furryest friends. "

According to Sparling, the Tall Tail Flights are a series of specially curated vacation experiences for dogs only.

Air North has recruited part of its team as "dog genes". They are a special task force made up of the airline's most passionate dog lovers. Your new assignment is to scour each airline destination to find the best of dog-friendly experiences that will please dogs.

"The past year has asked a lot of dogs in our families," said Sparling. "And I do the math: If one dog year is seven of us, they only had to work seven solid years to make us all feel good. You deserve a vacation and there is no one better equipped than Air North. "

The first experiences on offer include splashing around in the ocean at Wreck Beach in Vancouver, rubbing your stomach under the midnight sun in Inuvik, peeing on the most beautiful flowers and trees Victoria has to offer in Beacon Hill Park, and – for the calmest and the most respectful of dogs – watch the Porcupine Caribou Herd pull by Old Crow.

"The old saying goes:" It's not the journey, it's the destination, "said Sparling." For us, the vacation is the whole thing, especially the journey. "

The experience for the pets will begin before they even leave. Special greeters greet the pets at the airport while their human families receive a brand new pet passport. Instead of getting a signature from a ramp agent stating that their pet is safely loaded on board, pet owners will instead receive an iPad with a pre-installed Pet Passport application. This allows them to see a detailed itinerary for their dog's vacation, a live map to see the dog's current location, and personalized greetings for the dog and dog's family each evening.

Before an Air North employee walks through their own security line – where a security officer asks if they're a good dog and then waves them through – they take the dog for a short run or walk to make sure he's ready for the dog is an excursion.

The aircraft's amenities have been completely redesigned to give the dogs thoughtful details that they will appreciate. From the puppy pit where the most energetic dogs can play to their hearts' content, to the Elder's Corner – where some of the older dogs can enjoy light scratches from the airline's dog luck team trained and supervised by the well-known Yukon Quest Musher. Of course, free branded chew toys will be given out throughout the flight.

The main changes include a hydrant in the front toilet and a tree in the rear toilet so that discerning dogs can choose their preferred destination, as well as retrofitted windows that can be folded down in flight so dogs can enjoy a feeling of speed like never before.

Air North also promises the food will be a revelation for the dogs.

"Chef Michael Bock and the Flight Kitchen team really outdid themselves. They made these amazing little amuse bouches as treats and of course there are warm cookies, "Sparling said, his Golden Retriever face twisting into a toothy grin. "They are all flavored with bacon. Bacon. I don't care they are for dogs, I think we should serve them all. You just want to lick the air when the smell fills the cabin. "

The airline is hoping to welcome its first Tall Tail Pawsenger this summer, and Sparling confirmed that any pets flying Air North will, indeed, be considered very good dogs.
Air North's Tall Tail Charters
While the airline acknowledges this is a joke, the airline is donating travel certificates to the Dawson City Humane Society and the Yukon Humane Society.
Air North is such a great airline
For those of you unfamiliar with Air North, it's an airline very special. I had the opportunity to fly Air North from Whitehorse to Vancouver a few years ago (after flying Condor from Frankfurt to Whitehorse, one of the most interesting transatlantic flights) and had a great experience.
It's almost like flying on a mom and pop airline as everything about the Air North experience feels so personal and authentic that most airlines don't. If you ever get the chance to fly Air North, then this is definitely the place to be.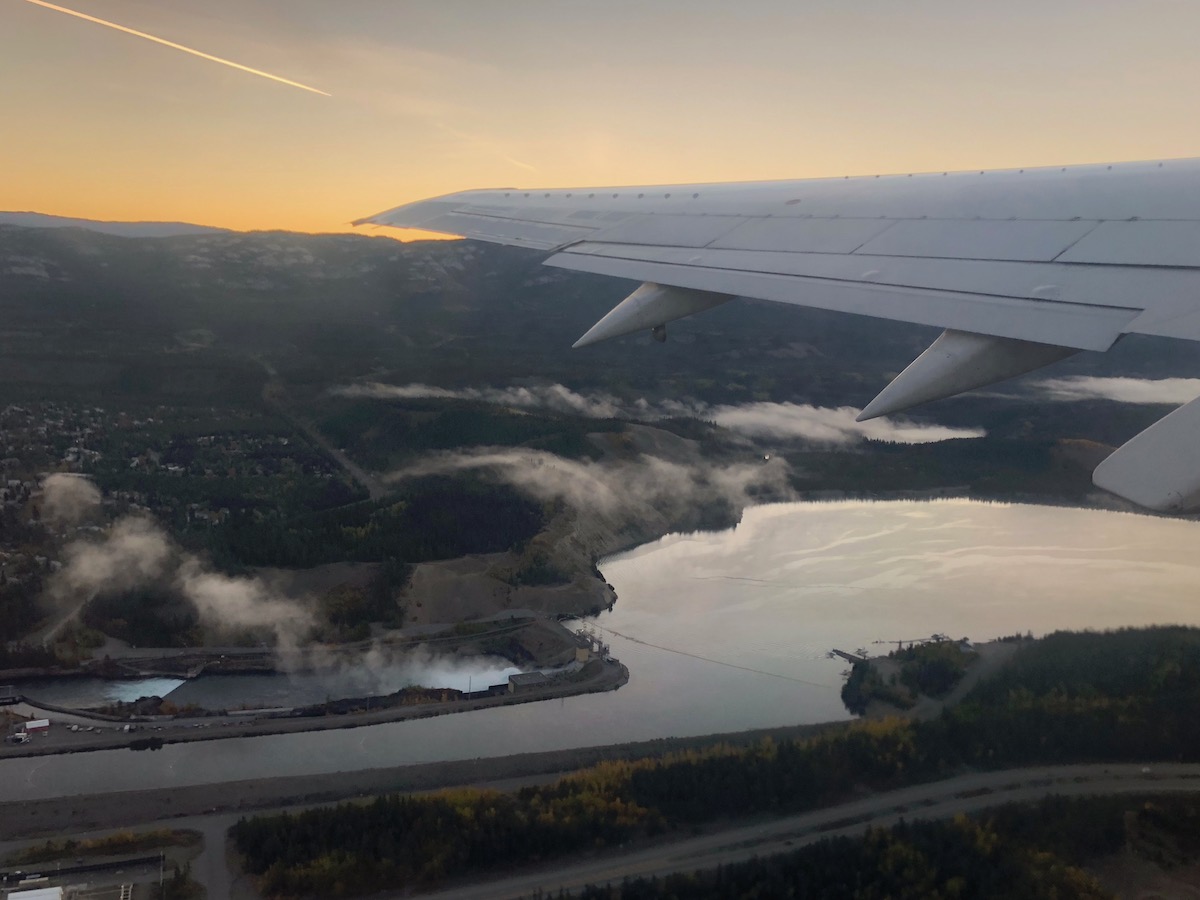 View after takeoff on Air North from Whitehorse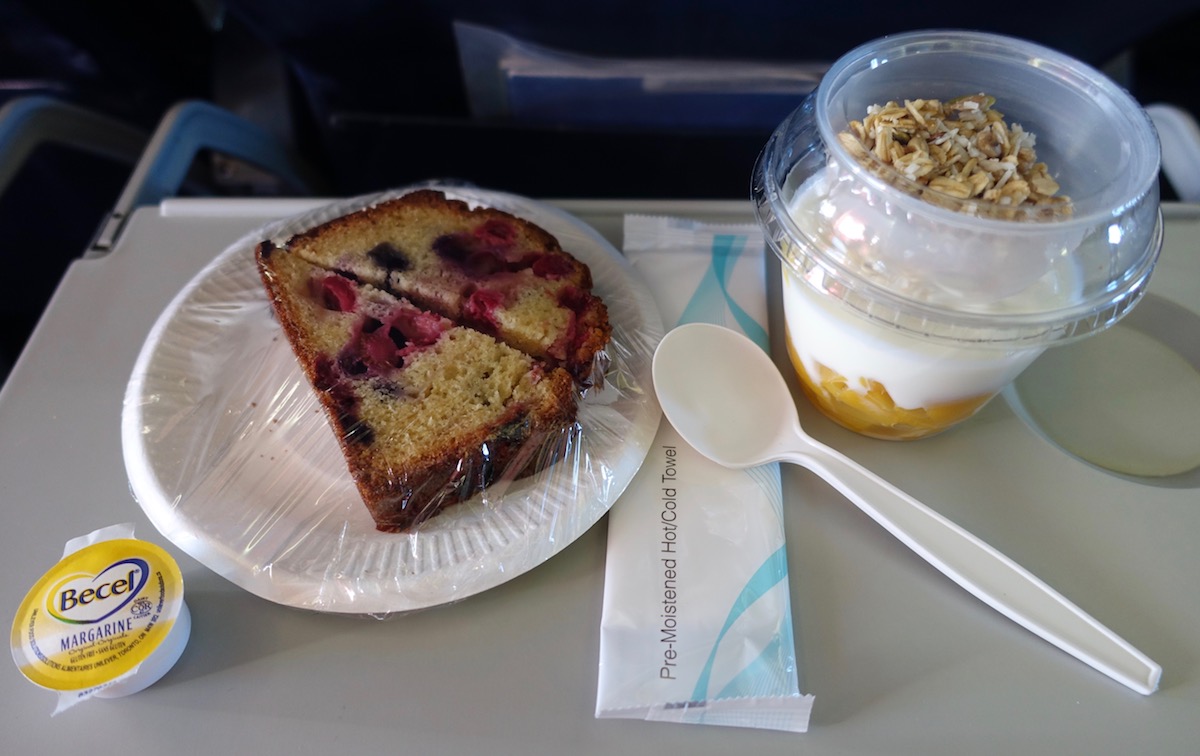 Air Norths in-flight catering
Bottom line
Thank you Air North. As a dog lover, this April Fool's Day made my day.
(Tip of the hat closed @Hanwarrior)