Cathay Pacific crews have been asked to volunteer for incredibly awkward schedules in the coming months as Hong Kong has a new quarantine requirement for the crew.
Hong Kong's new quarantine requirement for the crew
Hong Kong has had one of the strictest testing and quarantine requirements since the pandemic began. While flight crews often had to be tested, they were exempt from the quarantine requirement. That will finally change.
From February 20, 2021, flight crews arriving in Hong Kong (with a few exceptions) will be subjected to a 14-day quarantine in a hotel and seven days of medical surveillance.
On the surface, I can see both sides of this. On the one hand, this seems sensible if you try to rule out the possibility of coronavirus imports in principle. On the other hand, New Zealand doesn't have such strict crew requirements. In New Zealand, crews only need to be quarantined for two days and then tested before they can resume their lives.
With these new requirements coming into effect, it's interesting to see how airlines deal with them.
Flight crews in Hong Kong are being quarantined
The quarantine solution for the creative crew at Cathay Pacific
The airlines were understandably against this new quarantine requirement. Not only is this costly, it is also incredibly logistically challenging.
Per Bloomberg, we now have an idea of ​​how Cathay Pacific will deal with this new quarantine requirement for the crew. The crews were asked to volunteer for 49-day cycles. This is how it works:
The crews work 21 days in a row and all nights they spend in Hong Kong will be at the Cathay Pacific Headland Hotel
The crews must then be quarantined in a Hong Kong hotel for 14 days
The crews then have 14 days off; they have to spend the first seven days under medical supervision
The Cathay Pacific crews will work for 21 days in a row
In other words, the crews will fly and quarantine a total of five weeks and then have two weeks off, one week of which is under medical supervision. Cathay Pacific reportedly has enough staff to volunteer for it, as rough as the arrangement sounds, especially for families.
What happens to crews who have not volunteered for this arrangement? Well, there are a few flights that are exempt, including the following:
Flights to and from mainland China, Taiwan and Macau
Flights with a stopover in Anchorage (a major cargo hub for Cathay Pacific)
Direct handling flights
Crews who have not volunteered are mainly deployed on these flights. Presumably, given the number of flying hours they are likely to accrue over three weeks of (mostly) long haul flights, volunteer pay will likely be significantly better compared to occasional same-day departures.
It has been stated that Cathay Pacific expects the crew's quarantine request will add up to HKD 400 million (~ $ 52 million) to its monthly cash consumption. Unfortunately, Cathay Pacific recently closed all flight attendant bases in the US and Canada, or using these crews could have been a useful way to at least get around these restrictions a little.
January was one of Cathay Pacific's toughest months – the airline only carried 30,410 passengers for the whole month, which is an average of less than 1,000 passengers a day. The airline had a record-low average load factor of only 13.3%.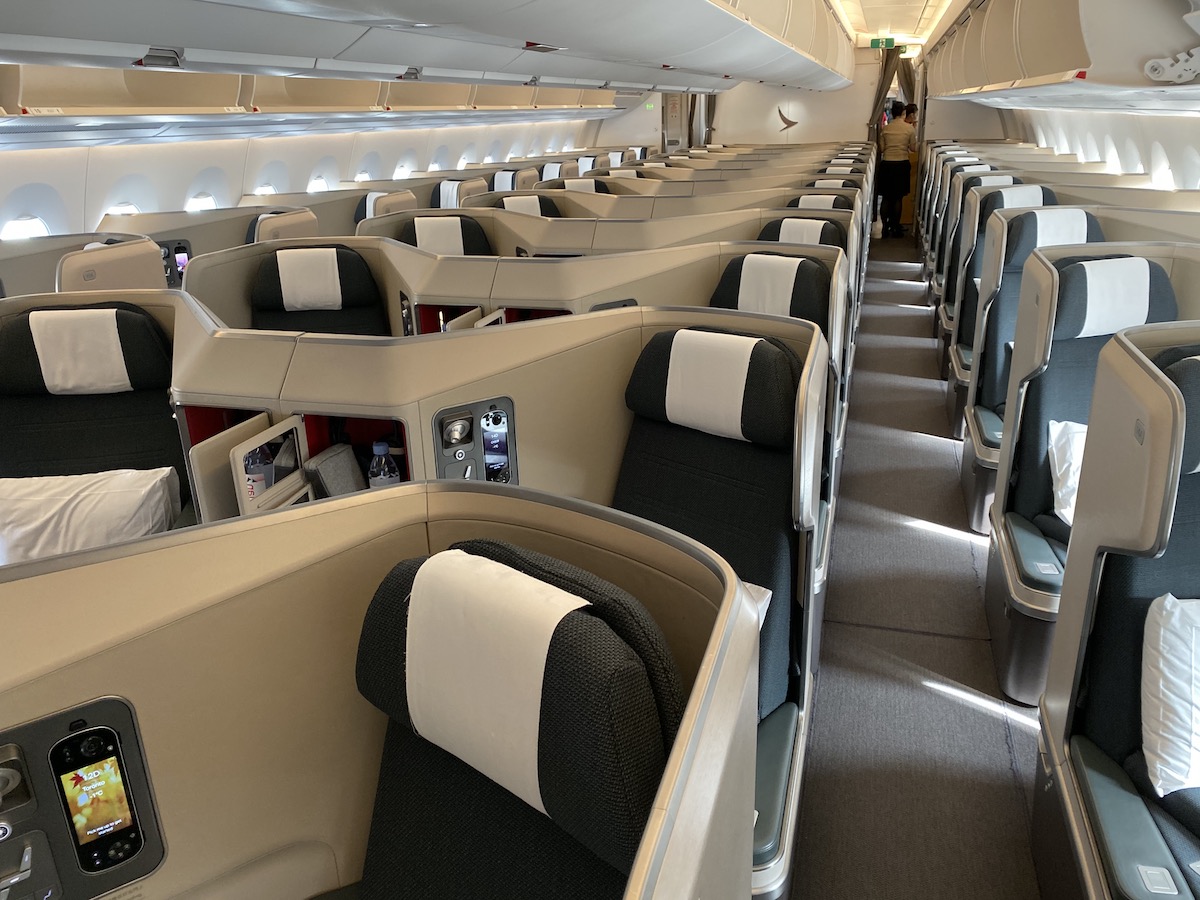 Cathay Pacific's January Load Factor was ~ 13%
Bottom line
Hong Kong is introducing a new quarantine requirement for flight crews starting next week. The arriving crew must be quarantined in a hotel for two weeks and then medically monitored for one week.
Cathay Pacific will be hit the hardest as it is Hong Kong's largest airline. This is extremely costly not only for the airline, but also for the crews who volunteer for this arrangement as they will each be without families for five weeks.
(Hat tip to SINJim)