Here is a fascinating concept of hospitality, if for no other reason than the person behind it.
Adrian Zecha, the man behind Aman Resorts
Adrian Zecha founded Aman Hotels in 1988. Zecha wanted a vacation home in Phuket, and that quickly turned into a boutique resort. So Amanpuri (the name of Aman's Phuket property) opened and from then on the brand grew significantly.
Aman is one of my favorite luxury hotel groups in the world, although I believe the brand has lost some of its luster since it was sold to a Russian businessman in 2014. Aman used to be about opening resorts in really special places that other brands have I wouldn't dare build, while nowadays the company only benefits from its name and has properties in the pipeline in Bangkok, Los Cabos, Miami and New York has.
Aman New York rendering
With Janu, Aman is even launching a new hotel brand that is supposed to be more "energetic". This is exactly the opposite of what Aman is normally supposed to be.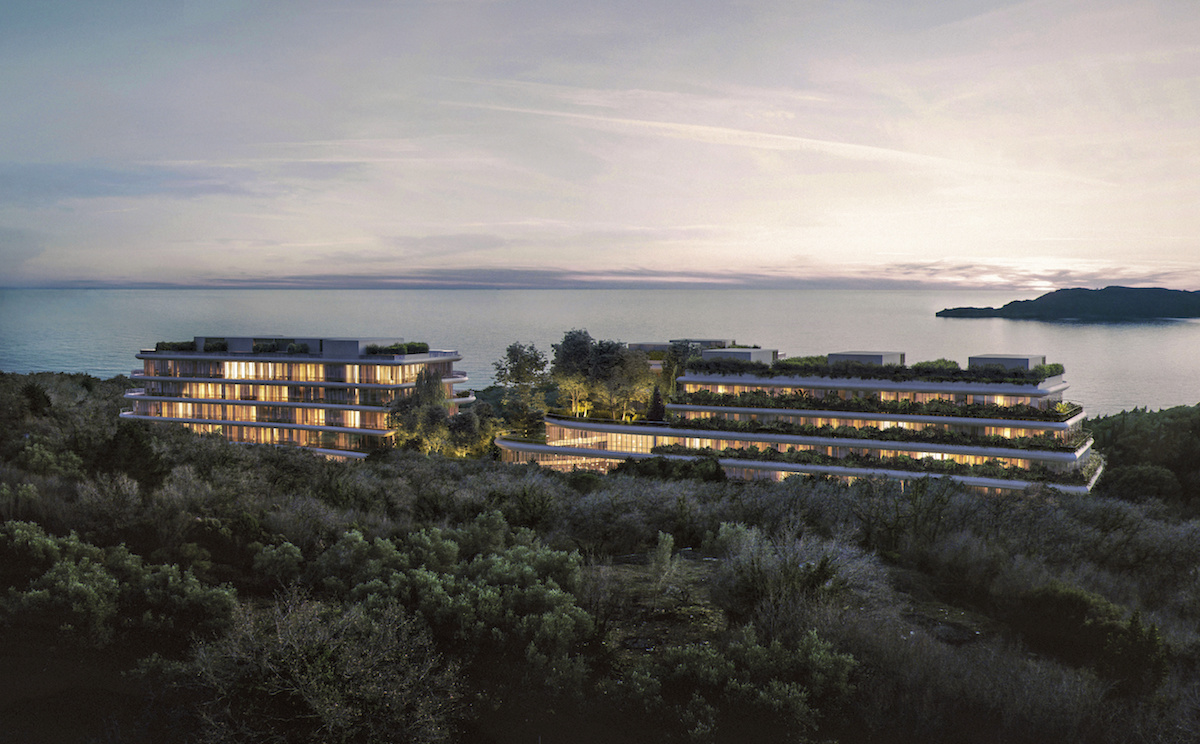 January Montenegro rendering
Azumi, the new modern ryokan concept
A new hotel group called Azumi is founded in Japan and is a collaboration between Adrian Zecha and the Japanese hotel group Naru Developments. I would trust Zecha pretty blindly when it comes to their hospitality concepts, so I bet these will be amazing.
Azumi aims to reinterpret the Japanese ryokan experience, combining the hospitality of a traditional stay with elements of the global hotel experience.
This is how the inspiration for the brand is described:
"Traditional Japanese inns, known as ryokans and dating back to the 8th century, still host guests across Japan. These inns maintain a more traditional lifestyle and immerse guests in Japanese culture and tradition. The emphasis is on personal hospitality, which makes the ryokan synonymous with guest care. Azumi combines this cultural framework with a hotel offering that appeals to the modern traveler and harmonizes tradition with innovation in all areas, from design and service to wellness, cultural programs and food and drink offerings.

The brand takes its name from the Azumi sailors who crossed the ocean to settle in Japan. Azumi Hotels will celebrate the layers of culture and history that coexisted across Asia and eventually came together in the Japanese archipelago. As the group develops, each property will reflect the culture and climate of its local area. "
This is how Zecha describes his interest in this concept:
"I first met ryokans while living in Japan as the Asia correspondent for Time Magazine in the 1950s. My favorite ryokan was a retreat from the hustle and bustle of the city. It was owned and operated by a family. They were deeply rooted in the local community.

The hospitality was spot on – I was treated as something between a guest and a dear family friend. This relationship with the family who owned the ryokan made the place an extension of my own home in Tokyo. "
Azumi Setoda opens the spring of 2021
Azumi Setoda will be the brand's first hotel and will be complemented by Azumi Yubune, the hotel's bathhouse. Both will open in spring 2021.
Azumi Setoda is located on one of the islands in the Seto Inland Sea in the Setouchi region. It is said that the island is one of the quietest parts of the channel and is an important part of the Japanese citrus industry due to its temperate climate.
This is how a manager from Naru Developments describes the inspiration behind the property:
"Many hotels and restaurants in Japan focus on expressing the thin-cut surface of Japanese culture and history rather than digging deep into the roots of each region. As hoteliers with global experience but with Japanese roots, we are happy to accept this challenge. So began Azumi. "
And below are some pictures of the property that looks beautiful.
Azumi Setoda area

Azumi Setoda Guest room

Azumi Setoda Guest room

Azumi Setoda is dining
Bottom line
I am a big fan of Adrian Zecha and I am thrilled to see that he is involved in a new hotel group. I also like the concept he's aiming for here, with a modern take on ryokans.
I've been to a ryokan before and while it was a cool experience, I don't need to repeat it in this form. I understand it's an experience, but I found the whole thing kind of uncomfortable and rigid – the beds were hard, the seating not particularly comfortable, and there was no flexibility when it came to meal times, etc.
It sounds like Zecha is aiming for a more accessible ryokan concept that allows people to experience a ryokan while they may still feel a little more luxurious and have more control over the experience. I love that.
What do you think of Zecha's new Azumi ryokan concept?