It may be on the no-travel list for us Brits, but it's still possible to enjoy an authentic Japanese dining experience in London at the fabulous Akira Restaurant in Japan House.
The "Culture House in Japan" located in "affluent Kensington" shows the best of Japanese art, design and gastronomy without taking itself too seriously. They are currently running an exhibition called Architecture for dogsand it's exactly what it says on the tin.
ALSO READ: Exhibition: Architecture for Dogs, Japan House
The restaurant is located on the first floor and reopened its doors to guests on September 4th after a pandemic break.
Akira, named after Chef Shimizu Akira, definitely looks good and opts for classic Japanese minimalism: the spacious restaurant has bare white walls, a dramatic black, textured ceiling, and simple wooden tables and chairs.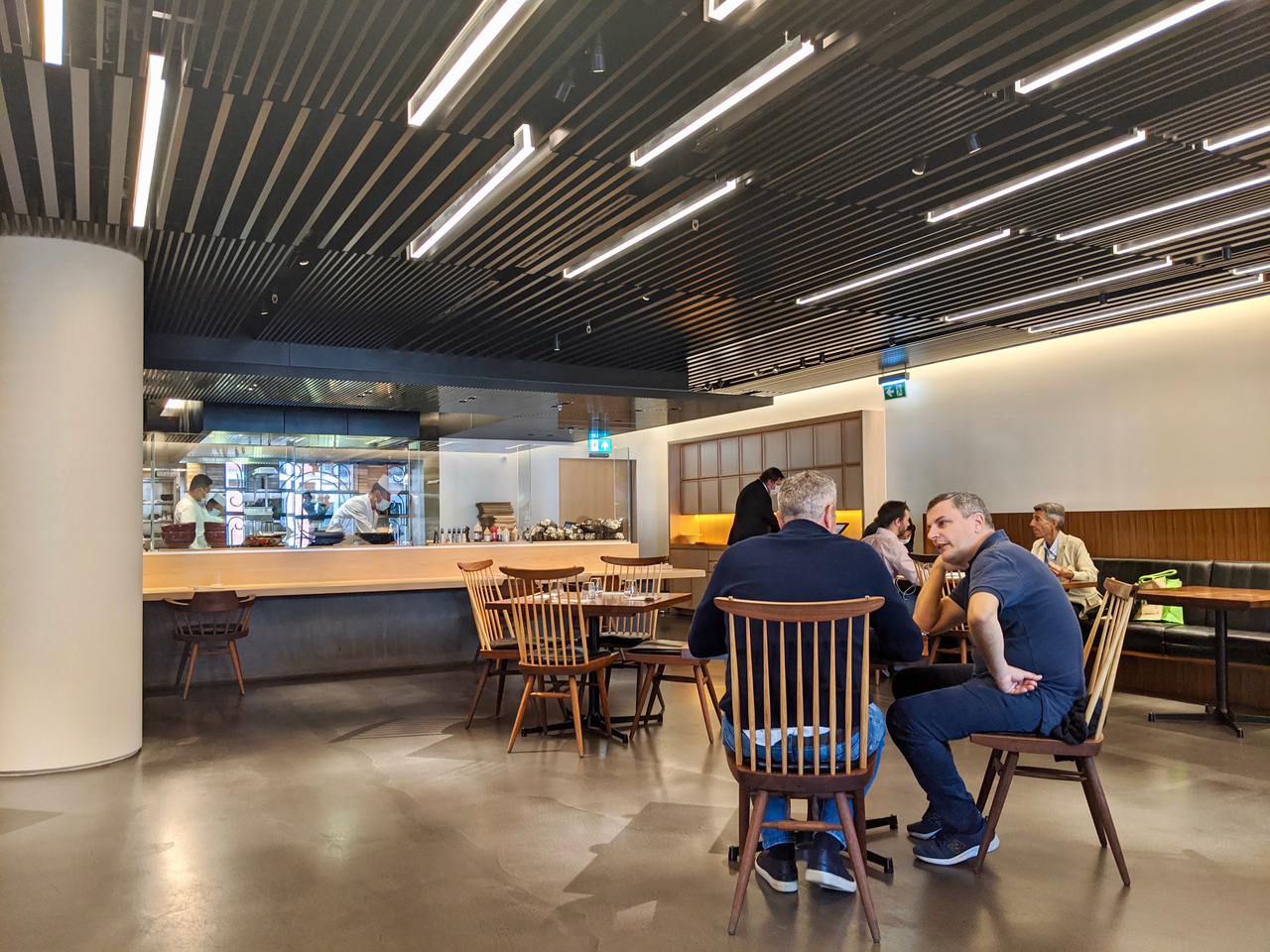 The front of the restaurant is dominated by the kitchen where you can watch the chefs in action through the transparent screen.
Akira welcomes families, professionals, and anyone who loves Japan and Japanese cuisine.
to eat and drink
After traveling to northern Japan for the first time earlier this year, I looked forward to trying an authentic Japanese menu that I hoped would take me back to those wonderful days of sashimi.
We opted for the lunch slot as Akira has a special three course meal for £ 60. This includes a starter, a selection of different sashimis and a main course, either from the grill or a special selection of sushi. Both main courses contain a bowl of warming miso soup.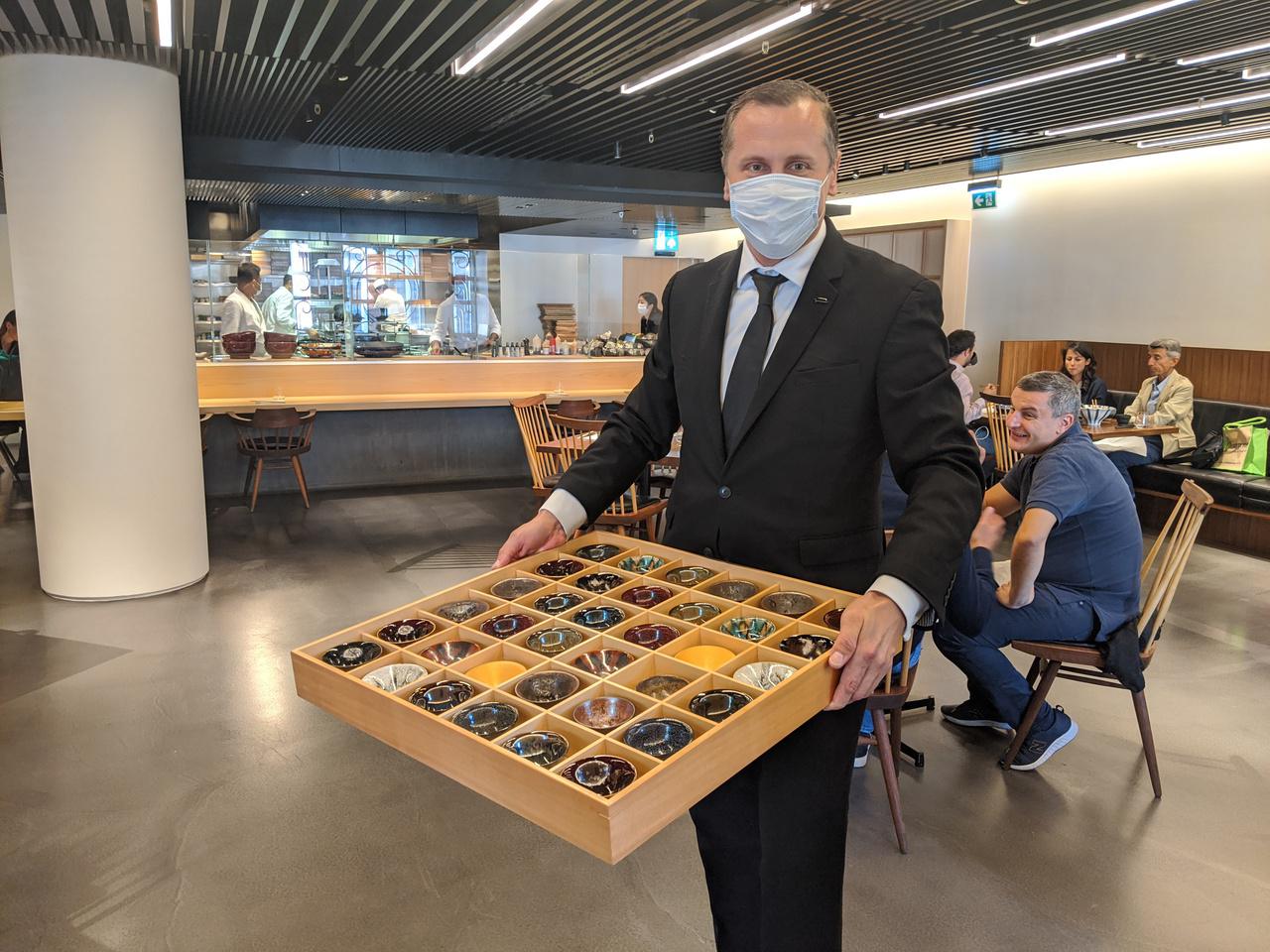 While we waited for our appetizer, we shared a carafe of chilled Azure sake made in the Tosatsuru brewery on Shikoku Island. The sake was filtered in deep sea water and served on a bed of ice. Our waiter Robert presented us with a great selection of sake cups in different colors, which added a charming element to our culinary experience.
As we sipped, delicious smells wafted from the kitchen and I was really looking forward to our meal. The starter for the day was fried smoked eel with sashimi pepper and cabbage and radicchio salad. While eel sounds a little challenging to the palate, it was beautifully cooked and looked so shabby with the red and orange spices dusted that I barely noticed the "eel" portion.
Various sashimi, vegetables and Japanese osozai (homemade side dishes) were next on the menu. This was presented to us in a large wooden box that we opened to discover an explosion of colors and textures. It was really a "wow" moment! Mushroom croquettes, a light watercress salad with wasabi, sea bass sashimi, salmon with flying fish roe and fried potato salad, as well as shiso leaf and pomegranate were just some of the delicacies we tried.
For the last course we shared the selection of grill and sushi. For me, the robata grill cooked over charcoal was the star of the show. Presented on a hot stone with dipping sauces, we put ourselves in a selection of delicious lamb and chicken skewers. The lamb was plump, juicy and rare and just melted in your mouth. My dinner partner was just as enthusiastic about the chicken skewer, which she described as wonderfully tender.
The sushi selection was beautifully presented too, but our second course was a little too similar for me. However, it was accompanied by a panko-fried tomato with a wonderfully crispy batter. I found this to be an unusual selection of vegetables to deep fry, but somehow it worked.
Even though we were almost saturated, we couldn't help but try one of Akira's desserts. We shared a matcha mille crepe cake, fan favorite, and it was deliciously light and not too sweet.
judgment
We enjoyed our meal in Akira so much that almost three hours went by without our noticing. The cuisine definitely tastes authentic and is clearly prepared and served with pride. The presentation was particularly impressive and for this reason I would prefer Akira over other Japanese restaurants in London.
Akira is also good for smart business lunches. So if you prefer a lighter bite there is a wide selection of bento boxes, noodles, and donburi (rice bowls) that range from £ 15-45. There are some vegetarian options as well, although vegans may struggle with this particular menu.
Get there
Japan House London is on the corner of Kensington High Street and Derry Street, just a two-minute walk from High Street Kensington Station.
Due to the limitations of Covid-19, the capacity is for 40 people instead of the usual 56 people. So book a few days in advance to avoid disappointment.