The new Air Canada Aeroplan program launched in late 2020 and included changes to the Elite program as well as significant changes to the pricing of awards. One of the new program features announced last year is currently officially rolling out, so I wanted to think about how it would work.
Air Canada Status Pass Basics
The concept of the Air Canada Aeroplan Status Pass is simple: Elite members can share their special privileges with friends and family even when they are not traveling with them. Air Canada is the first airline to roll out such a feature on a large scale, and I think it's pretty awesome. Here are some of the basics of how it works:
How do you earn the Aeroplan Status Pass?
The Status Pass Bonus may be available to those with Aeroplan 50K status and above. Aeroplan members can choose this as part of their selected benefits:
Aeroplan 50K members can choose between two status passes
Aeroplan 75K members can choose from three status passes
Aeroplan Super Elite members can choose from four status passes
Aeroplan Select Benefits options
On top of that:
Super Elite members receive two status passes on an ongoing basis each year, in addition to those chosen by them
Aeroplan 50K and Aeroplan 75K members will receive an additional status pass exclusively for 2021
These status passes will be automatically deposited into accounts over the course of the next week.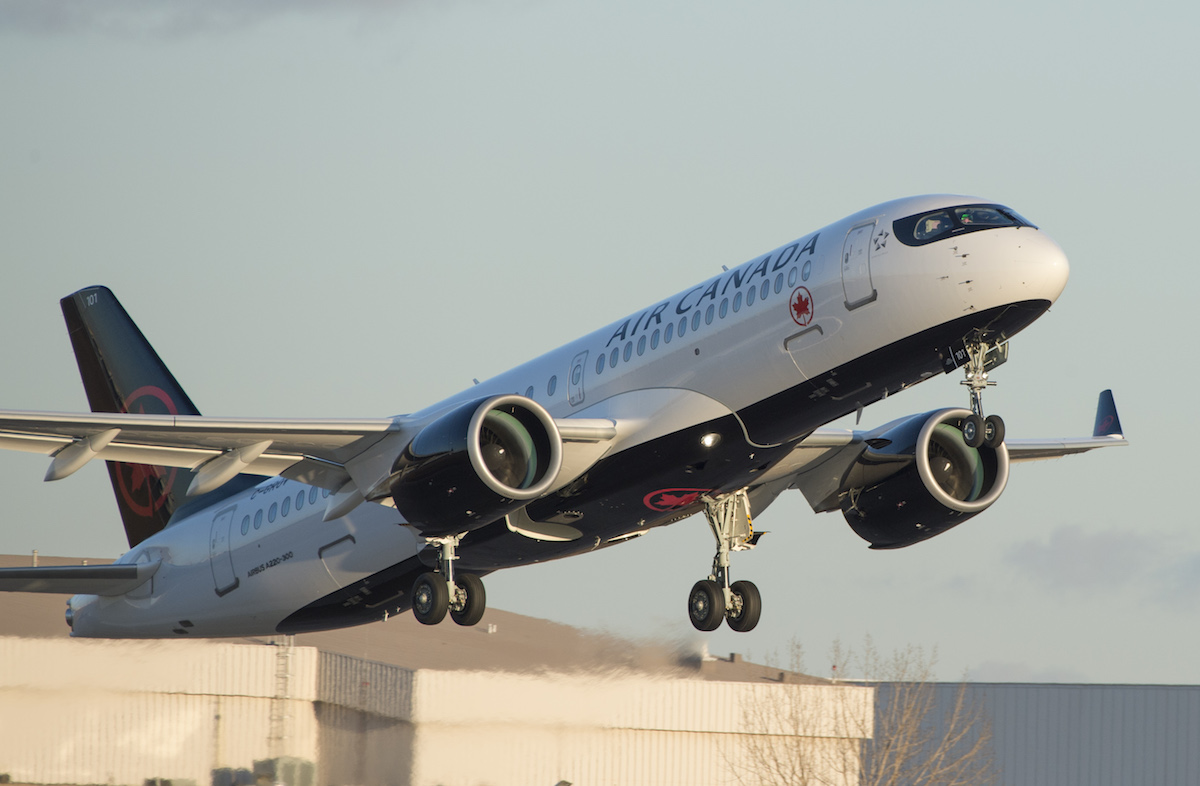 Aeroplan 50K members and above can earn Status Passes
What discounts do you get with the Aeroplan Status Pass?
Those who receive a Status Pass can take advantage of the following benefits when flying with Air Canada:
Up to three free checked bags weighing up to 70 pounds each
Priority check-in
Priority baggage handling
Priority security screening at selected airports
Access to the Maple Leaf Lounge
Priority airport standby
Priority boarding with zone 2
As you can see, this doesn't get you all of the Elite benefits, but it does get you the most. For example, you will not receive Star Alliance Gold benefits when traveling on a partner airline.
The Air Canada Status Pass gives you access to the Maple Leaf Lounge
How do you apply an Aeroplan Status Pass to a reservation?
Aeroplan members can now apply for a Status Pass for a reservation directly through aircanada.com or through the Air Canada app. These can be applied to any reservation, including flight awards, provided that at least one flight is operated by Air Canada or its affiliate. The benefits apply to all travelers with a reservation for all travel directions.
These status passes are considered used once an Air Canada flight has been flown on the reservation. Members can also "revoke" an unused status pass as long as it takes place at least six hours before the start of the journey. In this case it will be automatically sent back to the account.
Apply a status pass to a reservation directly on aircanada.com
My attitude towards the Air Canada Status Pass
I am very excited that Air Canada is introducing this feature to elite Airplane members. For years I have been saying that airlines and hotels should do more to reward family members of loyal customers (often street fighters).
If you are on the go most of the time (probably before the coronavirus), this is probably even more difficult for your family than it is for you. The ability to extend your perks to others is such an underrated concept. I know I would seek a program that offered such rewards and would even be willing to give up some perks for such a benefit.
This is a concept that World of Hyatt developed in the hotel industry for globalist members with the Guest of Honor benefit. This is arguably much more generous as globalist members can spend their points on others and expand globalist benefits at no additional cost and with no limit on how often this can be done.
Even Air Canada's execution here is pretty good, if you ask me, and I hope we'll see more concepts like this in the years to come.
Bottom line
Air Canada Aeroplan has officially launched its Status Pass concept, which allows select elite members to add discounts to Air Canada itineraries owned by friends and family.
What do you think of the new Air Canada Status Pass feature?