At the beginning of 2020, COVID-19 conquered the globe and by March of this year entire nations had been put into lockdown. This put an end to most non-essential trips and many people have had their vacation canceled. This also meant that the ski season common in Europe and other popular ski resorts had to come to a standstill, but as we began to adapt a new way of life, travel resumed and many ski resorts were given permission to have equipment ready for the winter season.
The catch for a lot of people is that they want to go on vacation and away from home for a while, but many are understandably still nervous about the virus and travel to different countries. If this sounds familiar to you, we'll be happy to help. Below we've compiled a list of eight of the most COVID-friendly ski resorts so that you can book your next ski break with confidence that you're in safe hands, and of course you can make your trip even easier with ours Ski shipping service also.
Apres ski in Italy
Although Italy is one of the hardest hit nations in the early stages of the coronavirus outbreak, infection rates have dropped massively and it is now considered a safe place to travel again. This is great news if your into skiing as the nation is also home to some of the largest ski resorts in the world. Whether you're heading out earlier in the season or looking to spend Christmas and New Years, you're sure to find the perfect resort for you there. Some of the best in Italy are:
Cervinia, Italy
Cervinia is currently a green zone, which means it is currently one of the safest ski resorts in Italy. The slopes in the Aosta Valley are ideal for beginners and advanced skiers. After a long day of skiing there is a lively apres-ski scene for evening drinks.
Champoluc, Italy
Champoluc is also a green zone and is described as a hidden gem in the Monterosa ski area. Whether you are skiing or snowboarding, you can explore the rustic villages in the area off the beaten path. There are also plenty of restaurants, bars and pastry shops to help you refuel.
Get a taste of Bavaria in Germany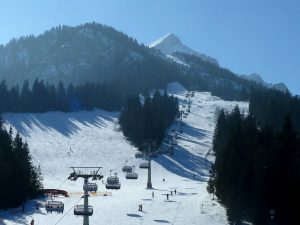 Germany has done very well with the coronavirus and seen some of the lowest case numbers in all of Europe. So, as well as being a safe country to vacation, this is home to some incredible ski resorts – perfect for those who love Bavarian beer and who spend all day on the slopes. Some of the best resorts right now are:
Garmish-Partenkirchen, Germany
Garmish-Partenkirchen Resort is made up of three mountains, which means there's plenty of space to ski and snowboard while you keep your social distance. There are also enough runs for every skier, whether beginner, advanced or expert.
Reit im Winkl, Germany
This is a cross-border ski area that runs between Germany and Austria. Although Austria is currently still struggling with the virus and quarantine times, you can enjoy the German side of the mountain. Described as a beginner's paradise, this might be the ideal place for those who are new to skiing and want to try something new this year.
Enjoy the beauty of Scandinavia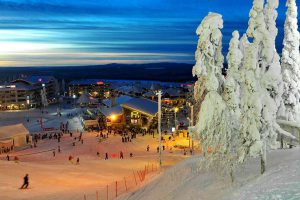 Most Scandinavian nations did quite well during the COVID-19 outbreak as infection rates were relatively low. Therefore, these countries are among the safest in the world. Finland and Sweden in particular have some of the safest ski resorts this year including:
Levi, Finland
If you want something spectacular to look forward to for Christmas, Levi is one of the most popular ski resorts in Lapland and is open and safe to visitors. In addition to skiing, guests can enjoy husky safaris and snowmobiling in this area of ​​outstanding natural beauty.
Are, Sweden
This beautiful winter sports resort offers many challenging slopes for the more experienced, but is also suitable for families. Sweden has not been affected by the coronavirus and is therefore marked as a green zone for visitors.
Enjoy the best of Scotland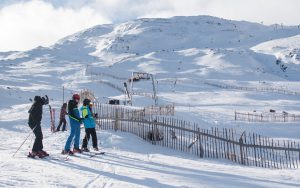 Scotland may not be the first place you think of when you think about skiing. However, if you don't want to travel too far or don't want to get on a plane, Scotland might be the perfect solution for this year's ski trip. You can enjoy the road trip there before hitting the slopes in the Scottish mountains. Some of the most COVID friendly resorts in Scotland are:
Glencoe, Scotland
Glencoe is perhaps one of the smallest resorts on our list and better suited for beginners and advanced learners alike. Plus, it's not far from some of Scotland's prettiest towns, so you can spend some quality time with your feet on the ground too. That being said, snow in Scotland may be a little less predictable so you need to pick the right time of year, but you feel in good hands when it comes to safety.
Cairngorm, Scotland
Located in Aviemore National Park, Cairngorm is one of the best Scottish resorts for holding snow throughout the ski season. Although the mountain is suitable for all levels of difficulty, the terrain parks, kickers and rails attract professional skiers and snowboarders from all over the world. So if you are feeling extra confident in your skiing skills, this is the place for you.
Note: It's worth noting that although you are okay with traveling to these destinations, the pandemic is ongoing and currently they do not require a quarantine period before or after your visit. This can change. Before booking anything, be sure to check the restrictions in that country so that you don't unexpectedly have to work another two weeks to quarantine.